Valentine's Day Instant Pot Cheesecake for Two
How about a sweet decadent treat for you and your sweetie to enjoy this Valentine's Day? It is crazy easy to make, compliments of your electric pressure cooker, aka instant pot. I couldn't believe it when I found out that I could make cheesecake in my pressure cooker of all places, one thing you need for great cheesecake is moisture and the cooker is a great way to get it. I experimented with my favorite basic cheesecake recipe and came up with this tasty Valentine's Day Instant Pot Cheesecake dish for two.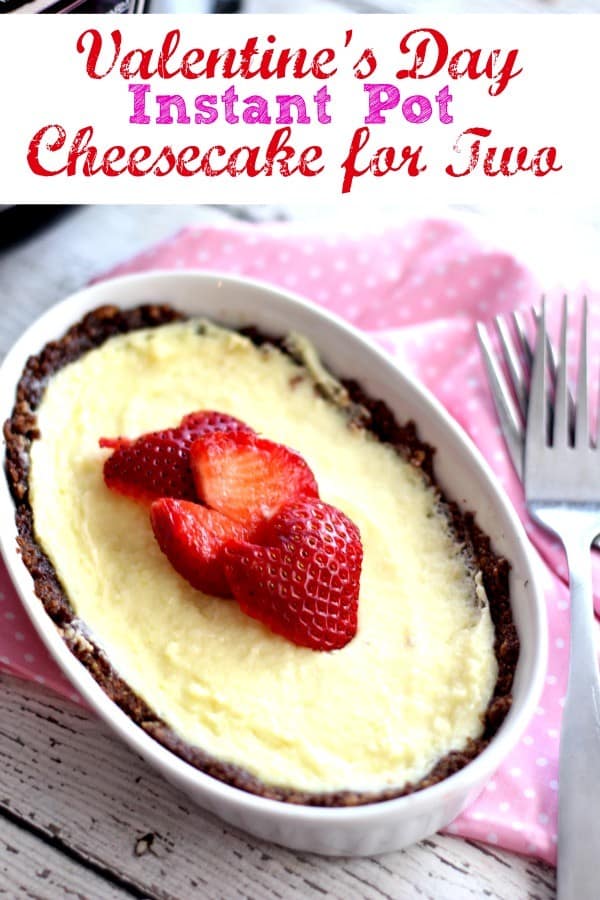 Instant Pot Cheesecake
Ingredients
4 oz. (half brick of cream cheese), room  temperature
1 T. sour cream
1/4 cup granulated sugar
1 tsp. vanilla
1 egg, large
1 tsp. flour
Crust:
5 graham crackers
2 tsp. cocoa powder
2 tsp. granulated sugar
2 T. butter, melted
1/8 tsp. salt
Directions:
Spray a small to medium sized heat safe shallow dish with non-stick cooking spray. You could also divide this cheesecake recipe into two 4 oz. mason jars as well.
Crush graham crackers, you can do this in your food processor or just place them in a sandwich bag and crush with a rolling pin,this is a really fun job for the little ones!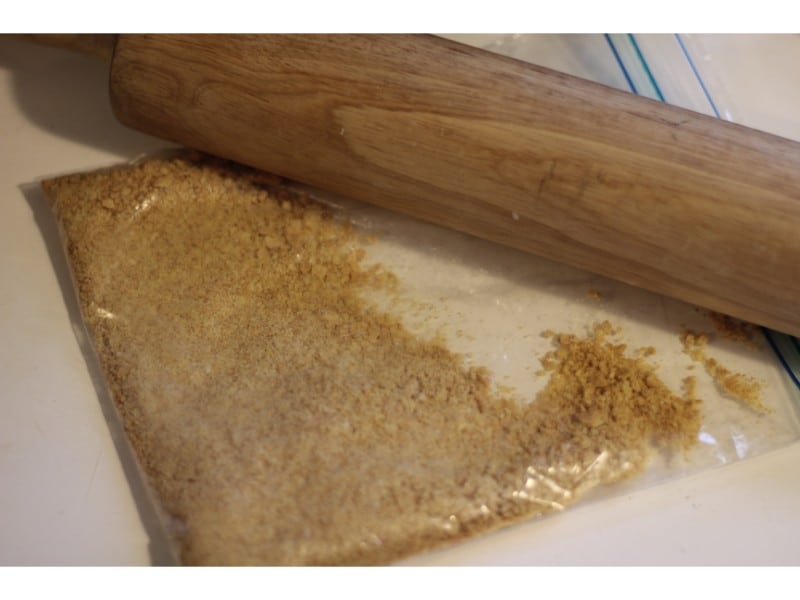 Combine crackers, melted butter, salt, and sugar in a small bowl until well combined. Firmly press mixture into prepared dish covering bottoms and going up the sides. The size of your dish will obviously alter the thickness of your crust.
In the bowl of your stand mixer combine cream cheese, sour cream, egg, sugar, vanilla, and flour on high until it is smooth and creamy.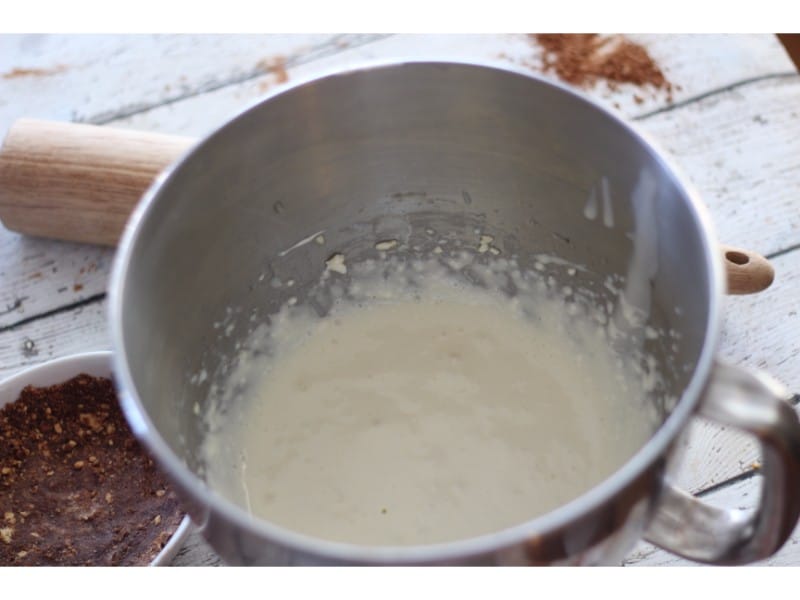 Transfer cream cheese mixture to your dish, smoothing it over your crust.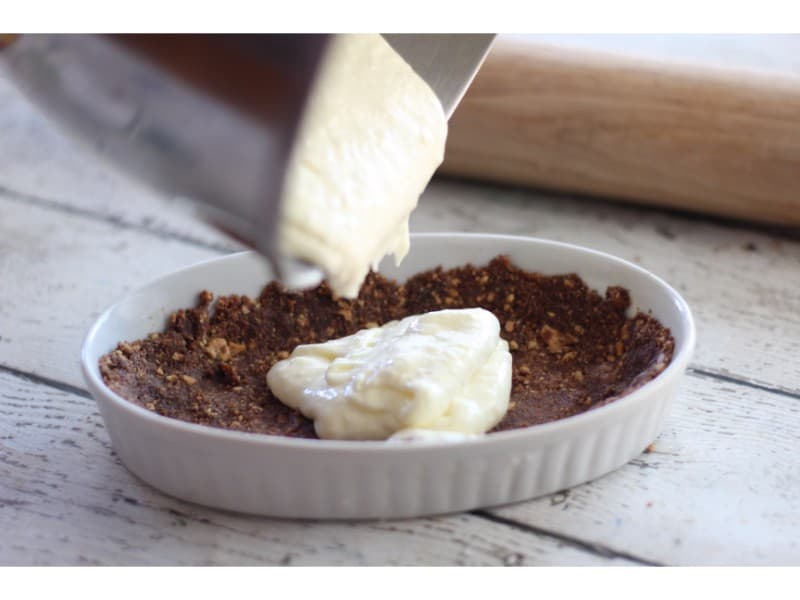 Cover dish in foil lightly and place over 2 cups of water in your pressure cooker either on a canning rack or steamer basket.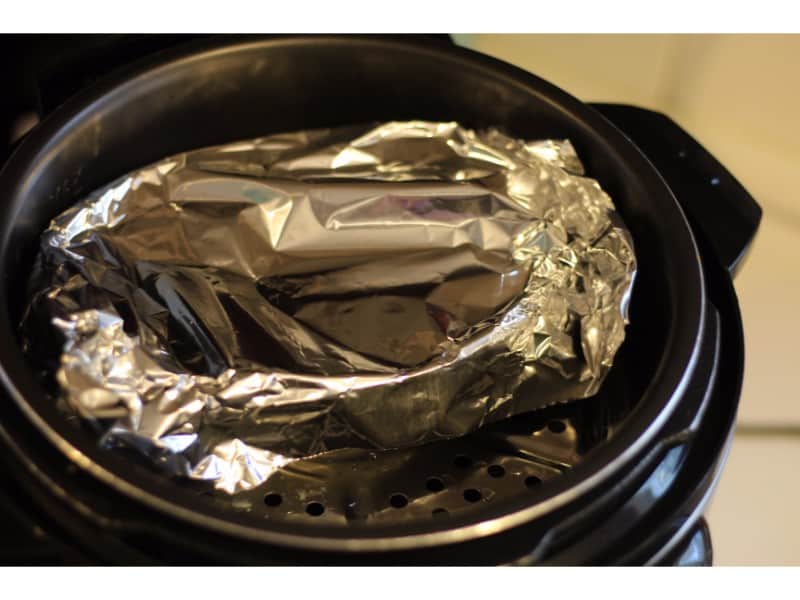 Close lid tightly and run for 8 minutes on high pressure.  Release pressure slowly using the natural method.
Remove carefully and cool, placing in the fridge once cooled if desired for cold cheesecake (that's how I like to eat it).
Top with fresh strawberries to serve.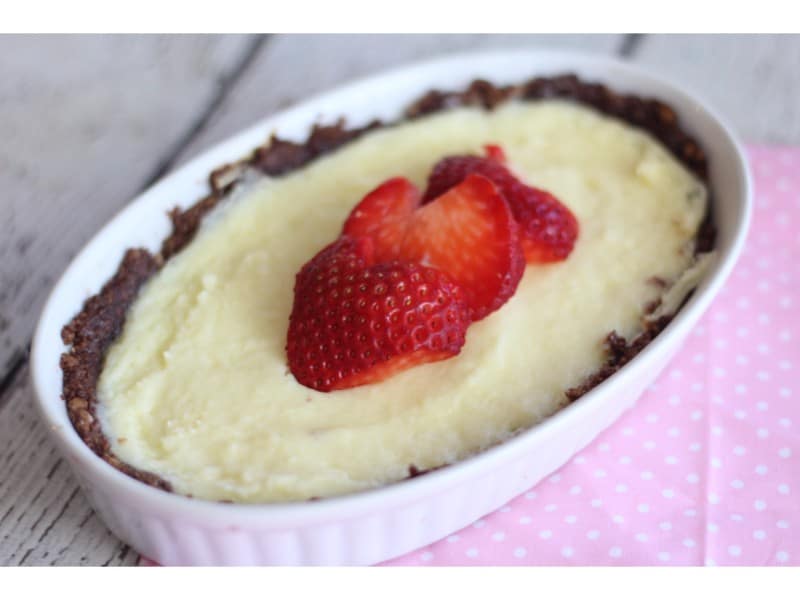 Love the instant pot like we do? Try our Instant Pot Pulled Pork recipe too!
[mpprecipe-recipe:2229]