Attending college is one of the hardest yet most rewarding things you can do in your life. If you go straight to college from high school, you are already used to getting up early, cramming for those exams and taking them every semester. If you have a break from going to high school and then going to college, it can be difficult to get back into the swing of going to class and juggling your course load. Once you graduate, you want to celebrate that accomplishment, right?
Here are just 4 ways to celebrate college graduation: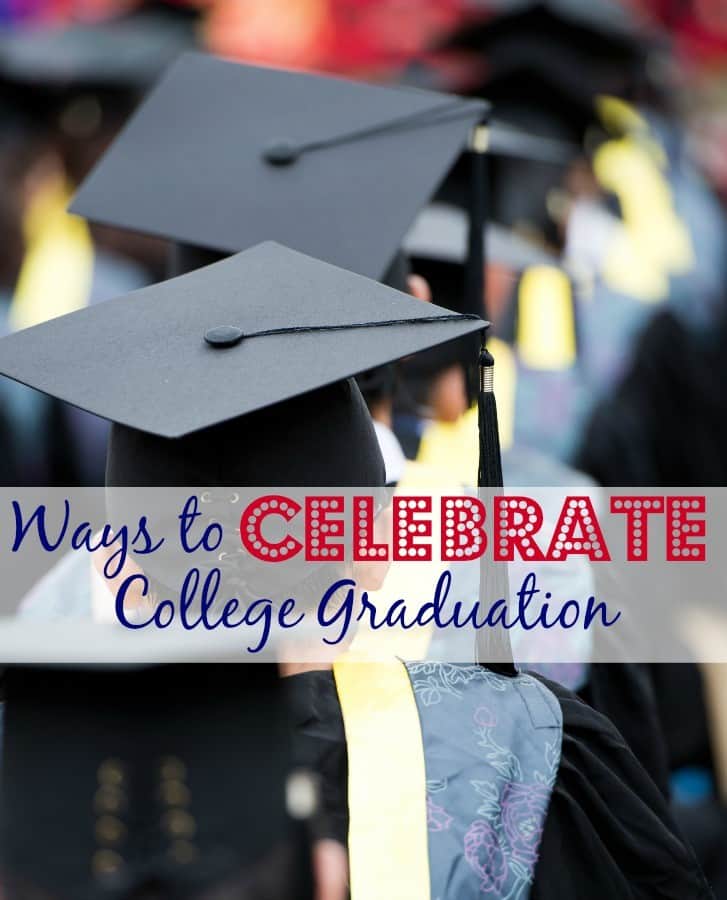 Take A Trip:
After 4+ years in college, you deserve a break! Take a trip to a place you have always wanted to go but did not have the time. Think big! Go for a European vacation. There are a ton of great deals you can take advantage of.
Sign Up For A Career Related Activity:
Now that you have studied hard for the career of your choice, you will be ready to get a job in your chosen field. Attend a conference, buy a business related journal or get a membership to an elite organization.
Spoil Yourself:
After all that hard work, your stress levels are probably through the roof. Why not sign up for a spa weekend to get your batteries recharged.
Show Off Your Diploma:
That piece of paper will be one of your most prized possessions. To keep it safe and show everyone your amazing feat, get yourself a nice diploma frame from Church Hill Classics.
My niece is graduating from college with a double major and we are so proud of her. I wanted to get her a really special gift that I knew she may not think to get herself. I knew getting her a diploma frame from a professional company like Church Hill Classics, she would really treasure it. Now she will have those valuable pieces of paper preserved forever and they are showcased in a lovely frame made especially for her diplomas.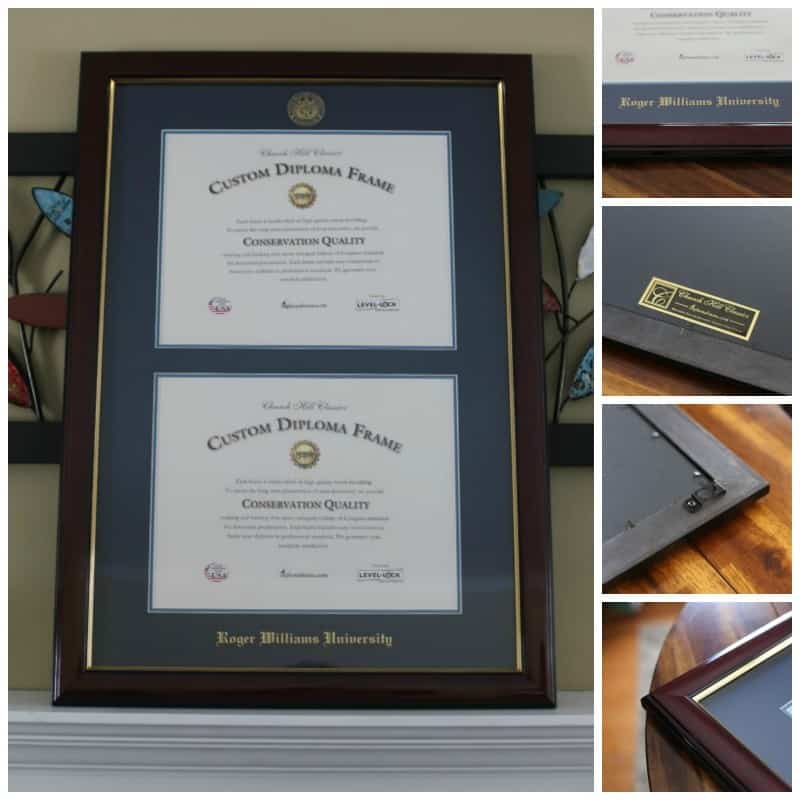 All the frames from Church Hill Classics are handcrafted in the USA, and they offer a huge selection of custom frame styles for more than 1,500 colleges and universities. You can choose a frame that features a unique, color-enameled medallion from your school seal, your school's athletic logo, a pretty photo of your campus, foil embossing of the school name and/or seal and there can even be an opening for your tassel. The attention to detail is key when you are investing in a frame for your diploma- and Church Hill makes sure to create a quality, lasting piece for you or your graduate that is made to last.
I kind of want to get one for myself.  I would probably need to dig up my diploma from Plymouth State College though!
Currently, Church Hill Classics is offering one of my readers a diploma frame valued at up to $200! Enter on the Giveaway Tools form below!
Disclosure: This post is part of the blogger program by Church Hill Classics and The Motherhood, who compensated me for my time. Opinions, experiences and photos shared here are my own, and I hope you enjoy them.