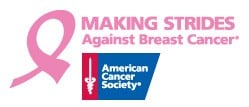 A few weeks ago, I told you I was planning to take part in the Making Strides against Breast Cancer Walk in Hartford, CT.  Well, that's exactly what we did this past Sunday, the kids and I.  It was a very powerful and moving experience, to say the least.  I wasn't sure if I should bring the kids but ultimately I was glad I had- not just because of the Star Wars characters, but because I think it was a really good thing for them to see, and hear, and experience along with me.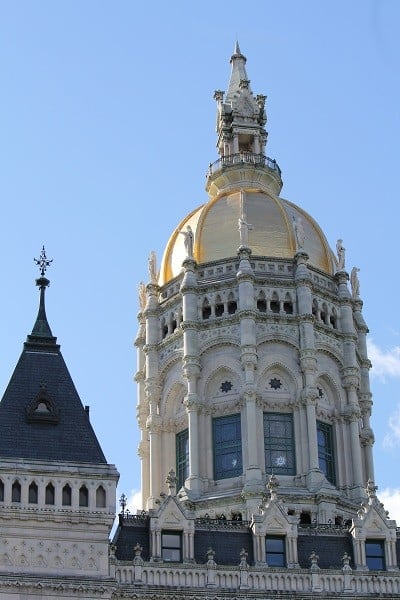 The day itself was gorgeous- and we were on the front lawn of the capital.  Beautiful day.  Not too hot, not too cold.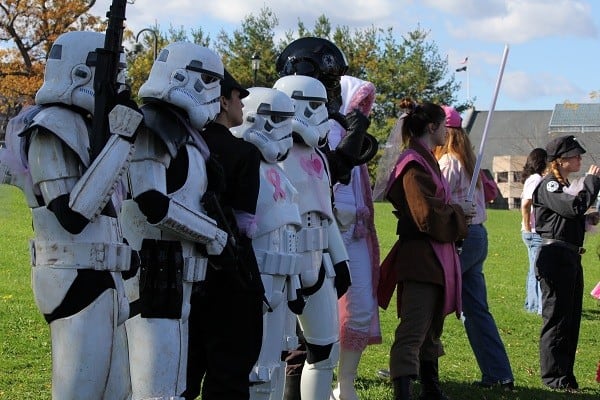 This was the most surprising sight that day, for me.  A huge group of folks dressed in full Star Wars costumes.  Take a moment to really look at the StormTroopers- because they had pink breast cancer support ribbons on their "uniforms" and were standing while thousands of walkers went past- in formation, in support.  They were there, I'm told, from long before the walk began and were still there when we left, about an hour after the last walkers finished up.  I'm not sure who they were, nor why they decided to do this, but I think it was pretty amazing.  They posted with kids and adults alike for I don't know how many photos- I apologize that this isn't better but I grabbed the wrong lens and had no others with me.
My son, of course, was enthralled with the "Star Wars guys" and at first, hesitant to ask for a photo.  He decided he'd try to ask just one to pose with him.  Look at that face beaming!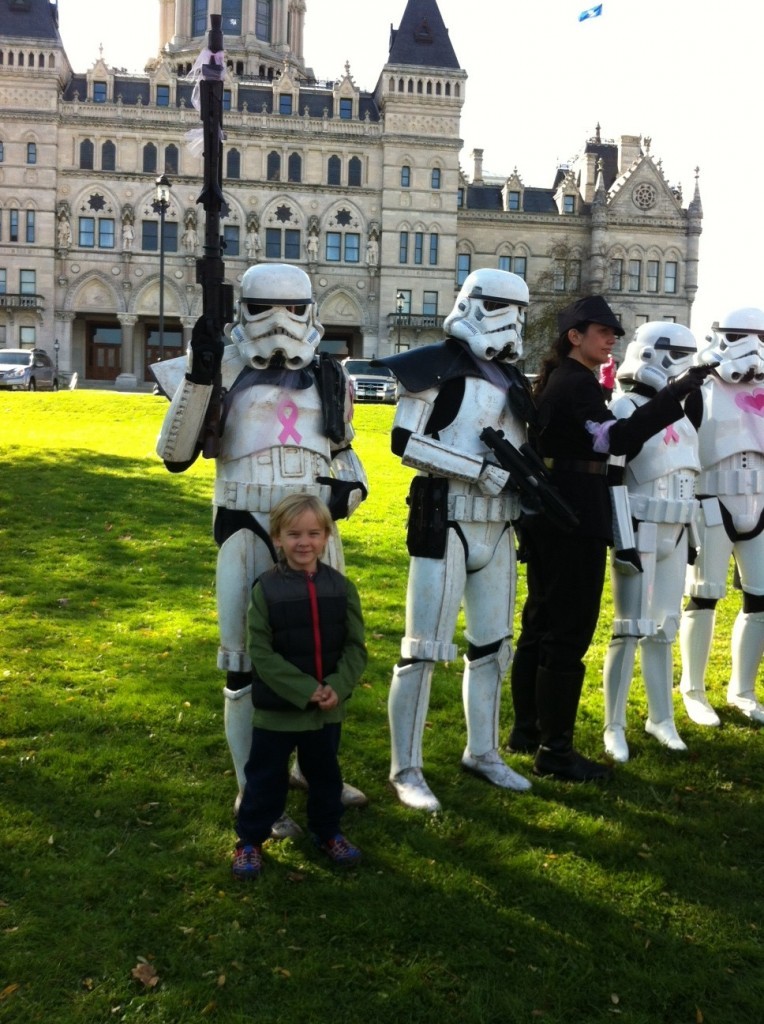 I'm just going to share with you a few photos I took during the walk.  They can speak better than I.  Thousands of people coming together for one cause, united by this one horrible disease, creating good out of something so ugly.  Amazing.  We will absolutely be attending next year.  Will you?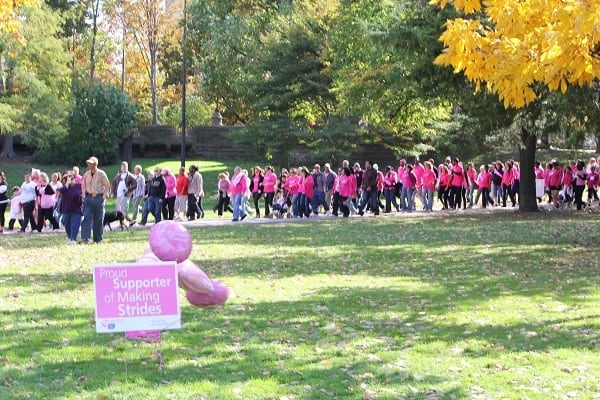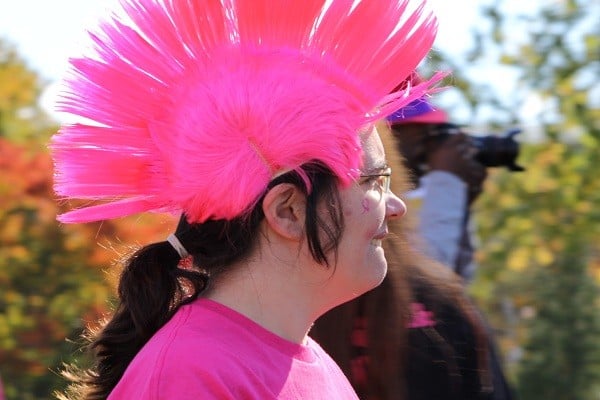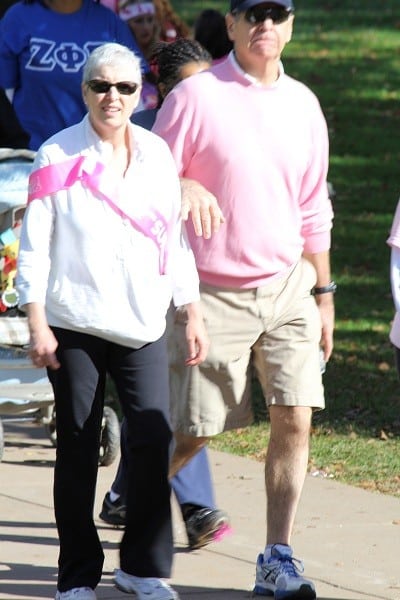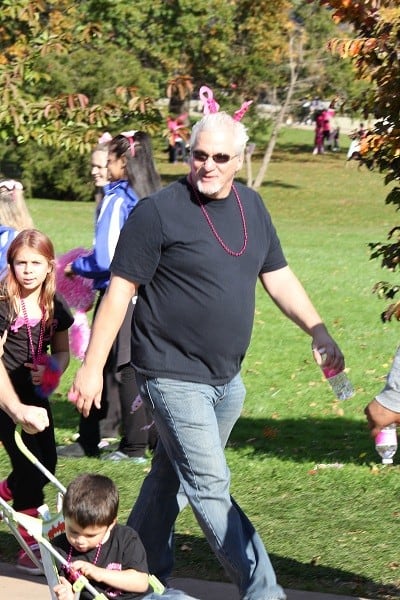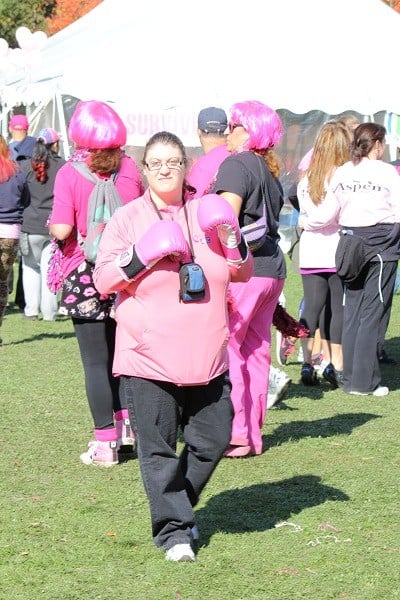 Making Strides Against Breast Cancer is the American Cancer Society's nationwide series of walking events to raise funds and awareness to end breast cancer.
"Disclosure: Compensation was provided by the American Cancer Society (ACS) via Glam Media.  The opinions expressed herein are those of the author and are not indicative of the opinions or positions of the American Cancer Society (ACS)."