Camping is a great way to bring the family together or perfect for just getting out of town and soaking up nature. Whether you are planning the epic guys weekend or the complete opposite, a romantic camping trip, there are some amazing places to camp in Pennsylvania. Here is a little guide to help you to know Where to Pitch a Tent in Pennsylvania.
Where to Pitch a Tent in Pennsylvania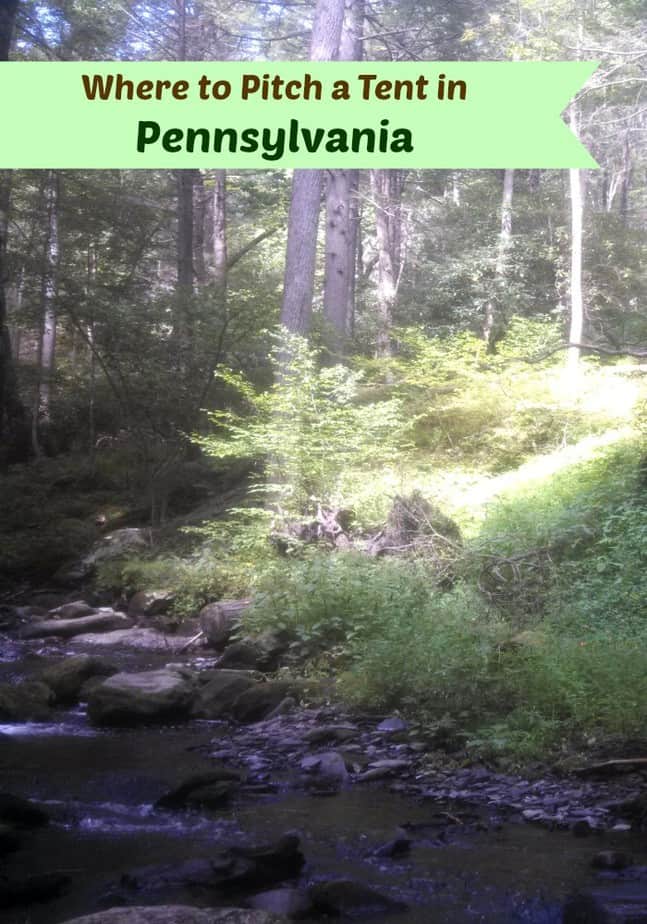 A great place to camp is near Hershey, PA as it has a lot of things to do in a relatively short distance. Whether your family loves to hike and fish, put the boat in the water, or go chocolate tasting, camping around Hershey is a great solution. They have a superb brewery, Tröegs Brewing Company, right outside Hersheypark that has tasty food if you don't want to cook over a campfire. Hersheypark itself has a campground and an RV area if you are interested in taking in the amusement park too.
One of the prettiest camping spots in Pennsylvania is just south of Harrisburg called Gifford Pinchot State Park. There is a really nice lake to fish at or to grab the kayak and spend a few hours on the water. It has a great running path too and quite a few hiking trails. This is a great park to come and relax and get away from the hustle and bustle.
World's End State Park is up in Sullivan County and is a great spot to get in some bird watching. With over 200 species nesting here, you are bound to see a few birds you haven't spotted before. This park is also known for its trees and foliage and is an excellent place to come and watch the beautiful fall leaves changing. The campground isn't large with 70 spots, but there is electricity and showers available. This is the place to camp when you want to feel excluded away from the rest of the world.
Pennsylvania has a beautiful countryside and camping can be found all over the state. Remember that PA is an alcohol-free state at all campgrounds and you can be fined if they catch you with alcohol. For the best bang for your buck, purchase a state parks pass to help with the camping fees! Find out more great info about camping in PA before you pack your tent!