While the winter chill is still wreaking havoc on fingers and toes and your frozen little nose spring is right around the corner. No really, I promise it's coming! Warm up those little hands while you wait for the sun to shine and bring rainbows and fluffy clouds with a fun, tasty white hot chocolate recipe.  Try it just as it is or add a teaspoon of peppermint extract for a fun flavor twist.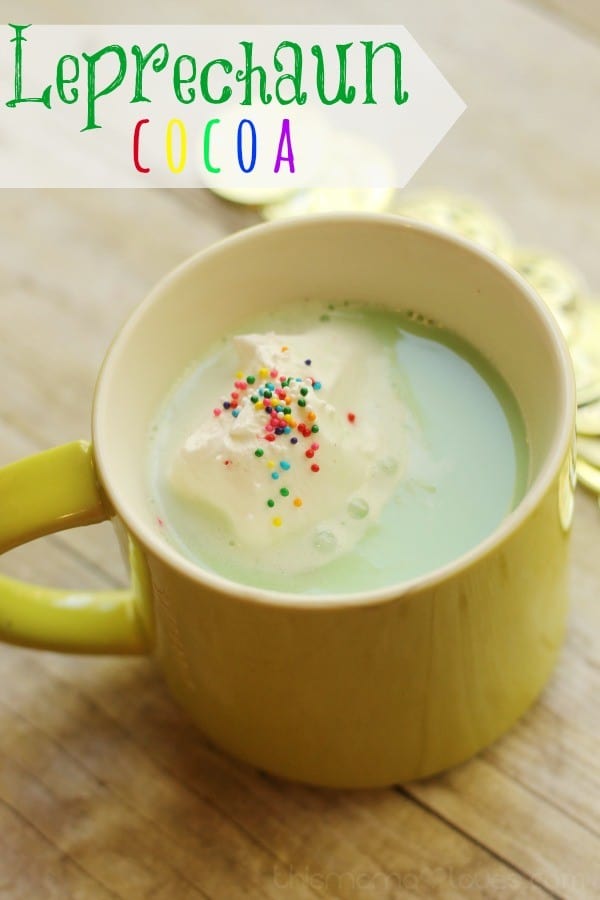 Toss it in the slow cooker while you sled and play outdoors, come back in to a belly warming treat!
Ingredients:
6 cups whole milk
2 cups cool whip
12 oz. bag white chocolate chips
green food coloring
rainbow sprinkles
optional- 1 tsp. mint extract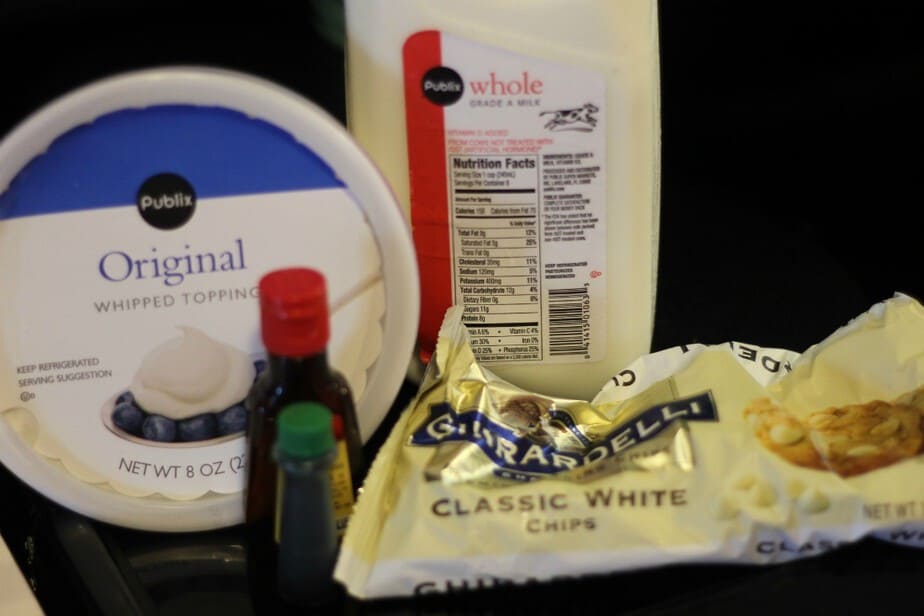 Directions:
Place all ingredients in bottom of slow cooker, turned on low.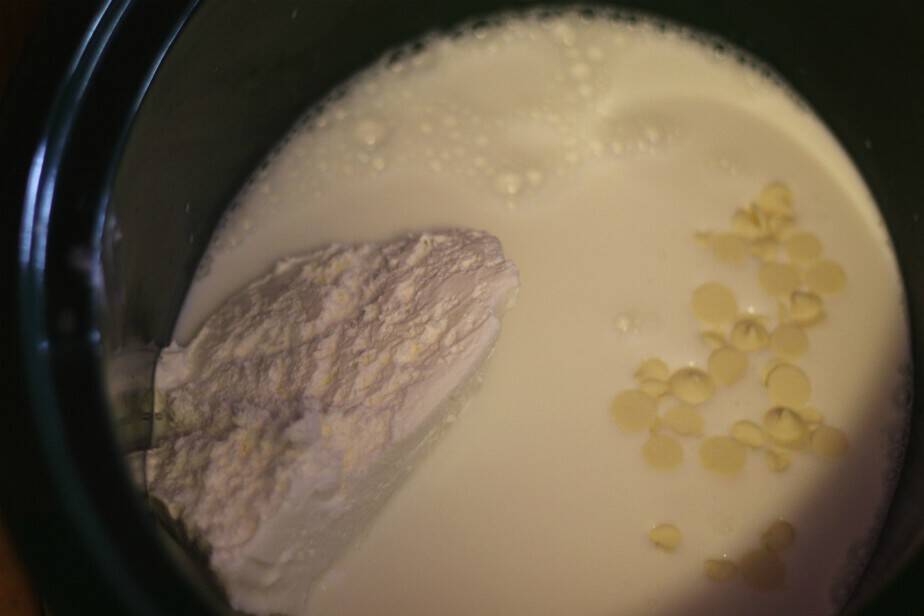 Heat, stirring occasionally, for 2 hours until chocolate chips are melted and mixture is smooth and creamy.
Add food coloring 1 drop at a time until desired color is reached.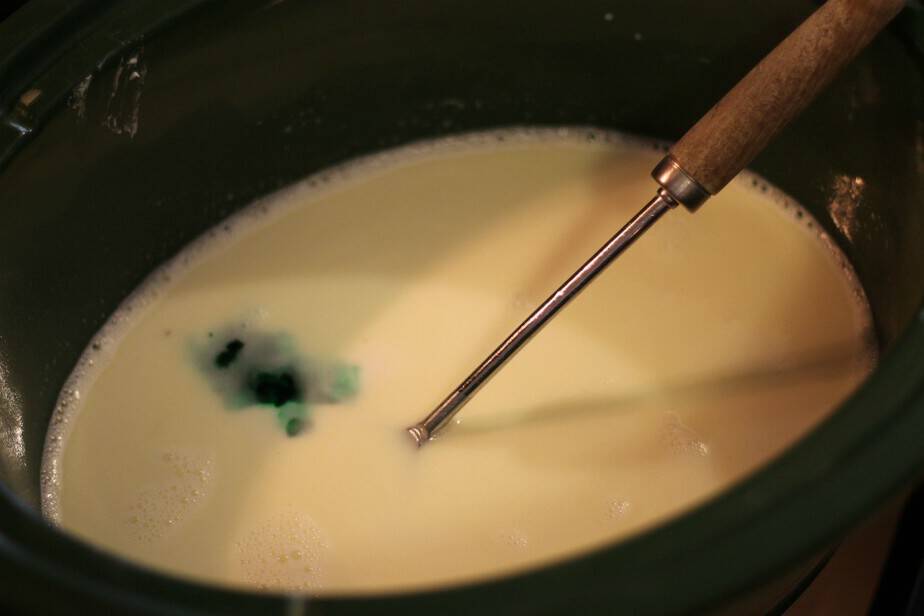 Serve with a generous dollop of whipped topping and a generous dash of rainbow sprinkles.
You could also make this in a pan over medium heat on the stove, stirring occasionally until creamy and melted.
For more amazing St. Patrick's Day ideas, check out some blog posts from a few of my favorite bloggers #CreativeHOP:
Bailey's Irish Cream Non Alcoholic Irish Coffee Creamer from Confessions of an Overworked Mom
Irish Potatoes Candy Recipe from My So Called Balance Life
Simple No Bake Chocolate Crossies in Green from Two Girls One Boy and a Crazy Mom
DIY St. Patrick's Day Mason Jar Planters from Home and Garden Cafe
St. Patrick's Day cupcakes with a healthier twist from Our Family World
Simple Shamrock Picture (DIY Shamrock Crafts) from Simply Southern Mom
Kiss Me I'm Irish DIY Burlap Bag from A Mom's Take
Mint Sugar Scrub from Better in Bulk
Green Tea Shamrock Cookies from About a Mom
Mason Jar Tealights from Upstate Ramblings
DIY Hulk Green Slim from Momma D Jane
A simple Irish dinner from Day by Day in Our World
Reuben Sandwich from How Was Your Day?

Leprechaun Cocoa White Hot Chocolate Recipe

Author:

Ingredients

Ingredients:
6 cups whole milk
2 cups cool whip
12 oz. bag white chocolate chips
green food coloring
rainbow sprinkles
optional- 1 tsp. mint extract

Instructions

Place all ingredients in bottom of slow cooker, turned on low.
Heat, stirring occasionally, for 2 hours until chocolate chips are melted and mixture is smooth and creamy.
Add food coloring 1 drop at a time until desired color is reached.
Serve with a generous dollop of whipped topping and a generous dash of rainbow sprinkles.
You could also make this in a pan over medium heat on the stove, stirring occasionally until creamy and melted.

1