I get really bored with our breakfast options on weekdays. Cereal, oatmeal, yogurt with granola, fruit, waffles.  Day in, day out. For whatever reason, none of the kids or I like having eggs during the week for breakfast. We always, always always have blueberries on hand because we have 2 huge bushes that produce gallons of berries in the summer, so when I find yummy, fun and new ways to eat the blueberries, I'm happy.  These breakfast cookies are good for you, quick and easy to make, and get gobbled up in no time at all!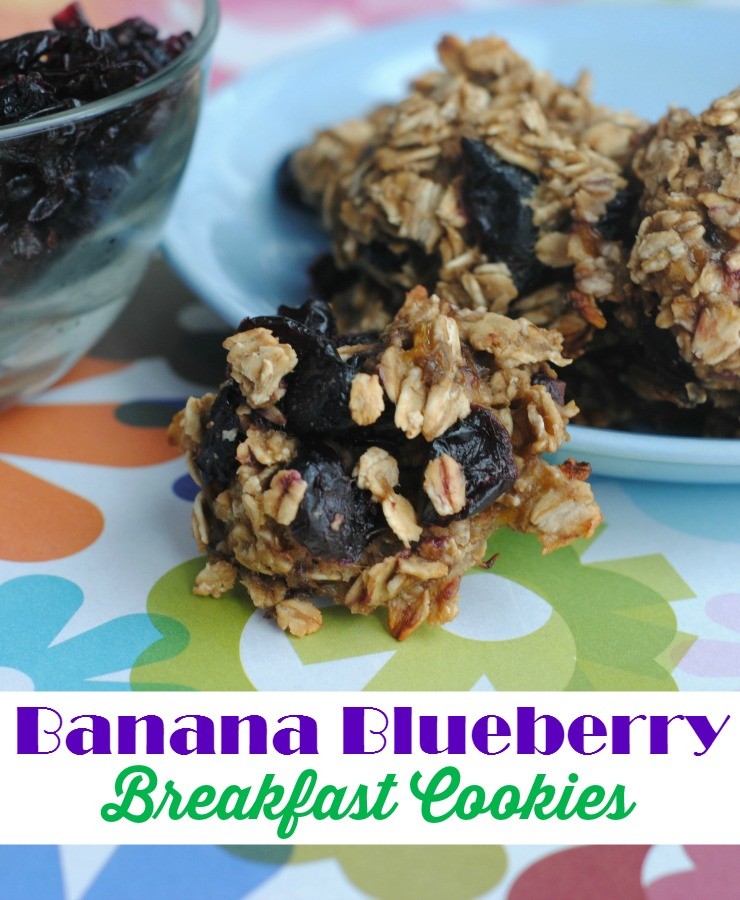 Banana Blueberry Oatmeal Breakfast Cookie
Ingredients –
2 Ripe banana's, mashed.
1 C. quick cooking oats
½ C. Dried blueberries (Dry your own with a food dehydrator)
non-stick cooking spray
Directions –
Preheat oven to 350 degrees and spray cookie sheet with non-stick cooking spray.
In a medium size bowl mash the bananas and stir in oats and dried blueberries.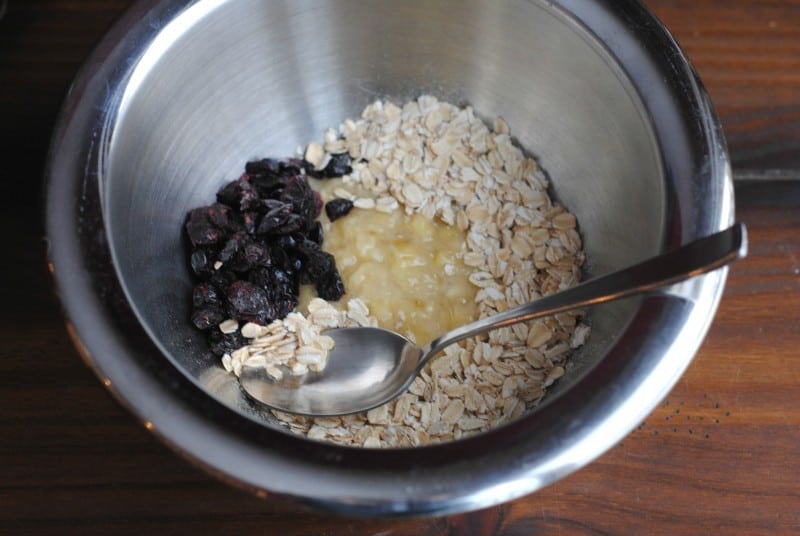 Place by rounded tablespoon on the baking baking sheet and bake for 14-15 minutes until firm and golden brown.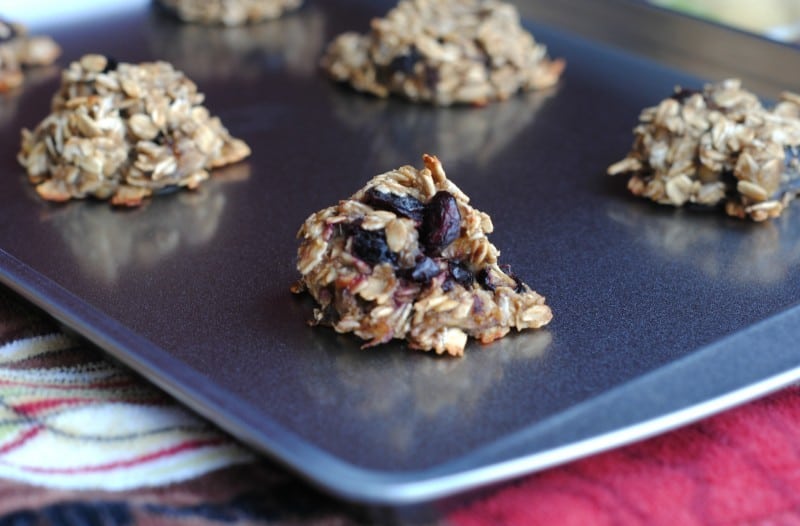 **Makes about 15 cookies. If consistency is sticky add a few tablespoons of oatmeal to thicken.
[mpprecipe-recipe:2259]