We have two huge blueberry bushes in our yard.  We have an abundance of berries every year, especially this time of year, and we are usually trying to use up the ones I froze last season before the new year's harvest comes. We actually went through all 7 gallons I froze last summer, so we had to buy some fresh berries for this Blueberry Banana Bread recipe! But, when you have overripe bananas and a want for berries, you make things happen.  Blueberries and bananas are one of my favorite pairings for breads and muffins. The recipes we find tend to be super high in sugars, though!
Trying to eat better? Cutting out added sugar? It can be challenging to find replacements that are flavorful and give you that sweetness you crave without all the calories.  But it is possible with some Sweet Swaps™! Besides lightening up my favorite recipe by substituting full sugar for SPLENDA® No Calorie Sweetener, Granulated, I used canola oil, which has so many healthy benefits, instead of butter.  We should always treat ourselves in moderation so we don't feel deprived, and with some simple swaps, you can do just that without going overboard on calories.  Really, it's all about the balance, my friends!  Thanks SPLENDA® for sponsoring this post!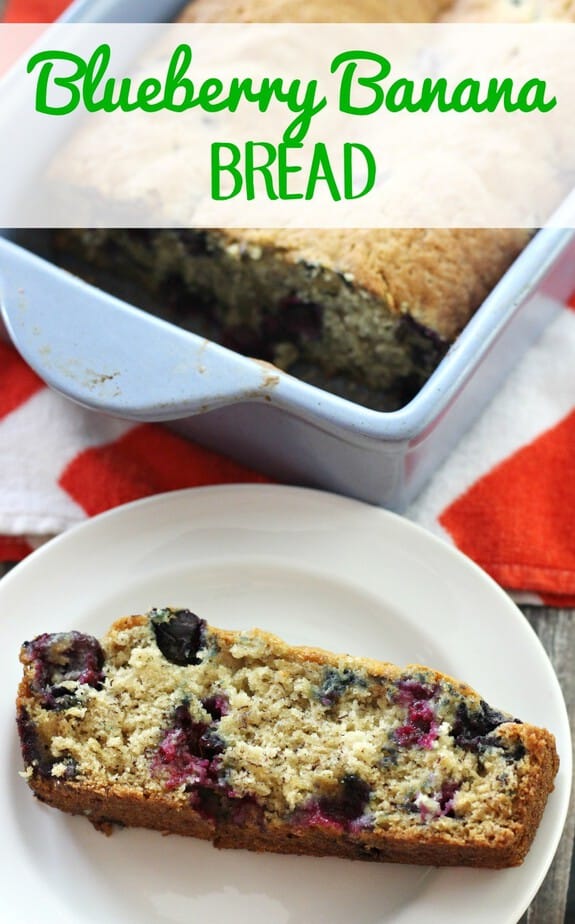 Blueberry Banana Bread
Yield:
1 loaf
Ingredients:
1 cup SPLENDA® No Calorie Sweetener, Granulated
1/2 cup canola oil
2 tsp. vanilla extract
2 eggs
2 cups all-purpose flour
1 tsp. baking soda
1/2 tsp. salt
2 bananas, preferably overripe
1 cup fresh blueberries
Directions:
Preheat oven to 350® F.
Coat a large loaf pan, or 3 small loaf pans, well with non-stick cooking spray.
In a large mixing bowl, cream together the SPLENDA® Sweetener, oil and vanilla.
Mix in eggs, one at a time.
Stir together flour, baking soda, and salt in a separate bowl.
Add dry mixture a little bit at a time to wet ingredients, until it is all incorporated.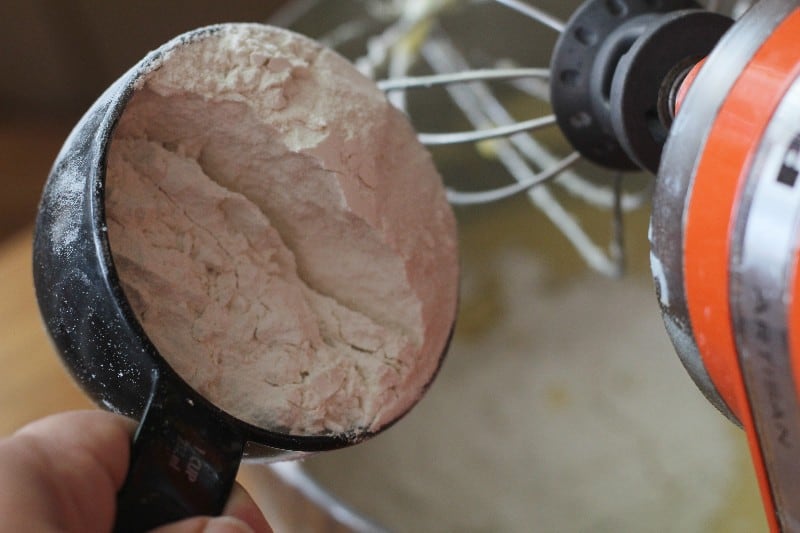 Drop bananas into mixing bowl and beat at medium speed to combine well into batter.
Gently fold blueberries into the batter with a spatula.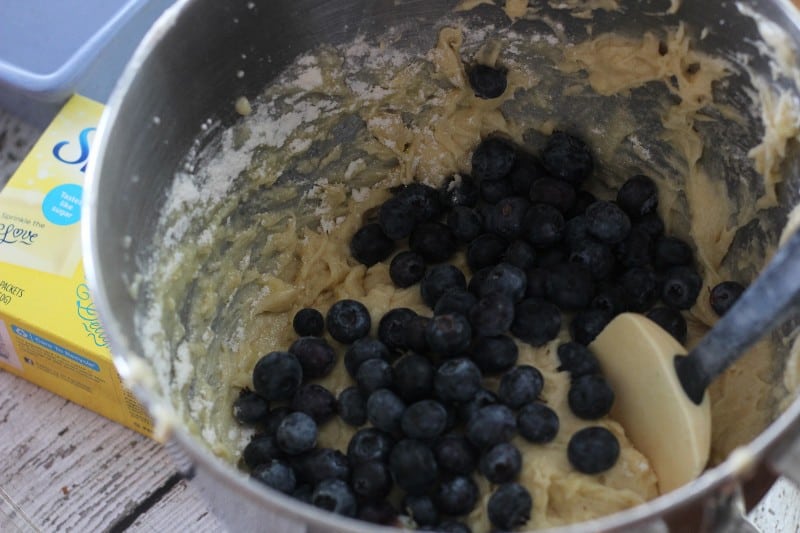 Pour mixture into prepared loaf pan(s).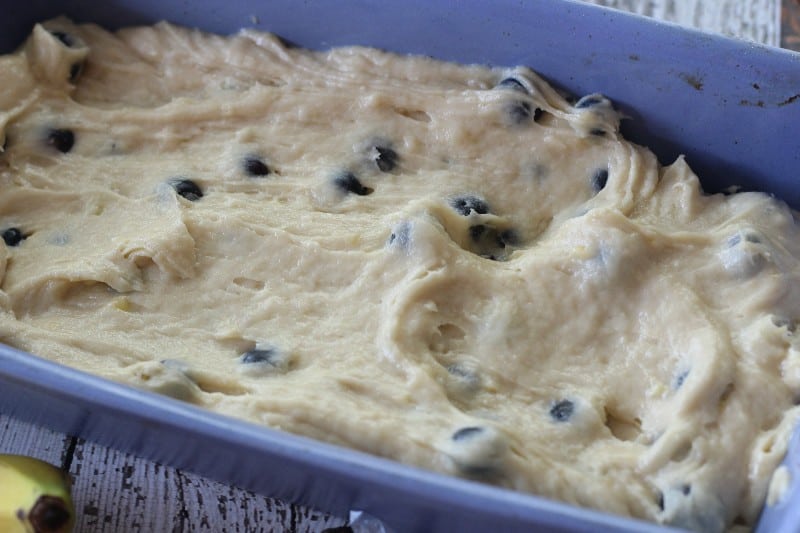 Bake in preheated oven for 45-55 minutes for a large loaf pan; 30-35 for smaller pans, or until toothpick inserted in the center comes out clean.
Cool for 10 minutes before slicing, then enjoy with a cup of coffee!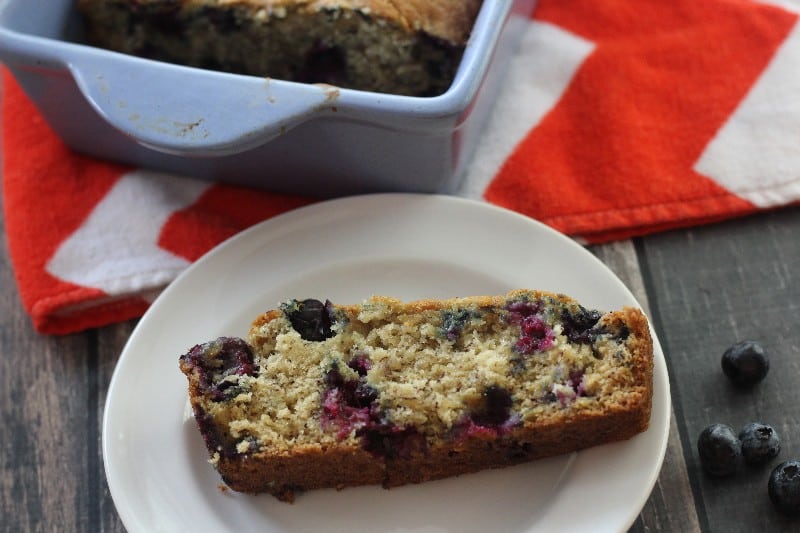 SPLENDA® is sharing ways to substitute full sugar for SPLENDA® Sweetener Products with tips, tricks and recipes at www.SweetSwaps.com.

Check out all the sweet ways to follow SPLENDA®…

Follow SPLENDA® on Tumblr at www.SweetSwaps.com

Follow SPLENDA® on Pinterest

Follow SPLENDA® on Twitter @Splenda

Like SPLENDA® on Facebook

Follow SPLENDA® on Instagram

Be sure to check out our other lightened up recipes like our Poppy Seed Vinaigrette and Cilantro Lime Marinade after you enjoy our blueberry banana bread!
[mpprecipe-recipe:2147]