Salad is a wonderful meal on its own or served alongside a lean meat when you are looking for a healthier, light alternative. But what happens when you put a rich and creamy or sugar-laden dressing all over the top? It cancels out the healthful benefits, right? This Raspberry Poppy Seed Vinaigrette is low in sugar, light, refreshing, and tangy – perfect for summer BBQs or Sunday dinners.  It is made from just 6 simple ingredients tossed in the blender in less than 5 minutes from fridge to table.  Give it a try on your next bowl of salad, this is one Sweet Swap™ you are going to love. SPLENDA® No Calorie Sweeteners give you the taste of sugar with less calories so you can enjoy the sweet life!
Poppy Seed Vinaigrette
Yield: 4 fl. oz.
 Ingredients:
1/3 cup fresh raspberries, rinsed and drained
1/2 lime, juiced
1/3 cup olive oil
1/3 cup apple cider vinegar
1 squeeze (0.25 ml) SPLENDA ZERO™ Liquid Sweetener
2 tsp. poppy seeds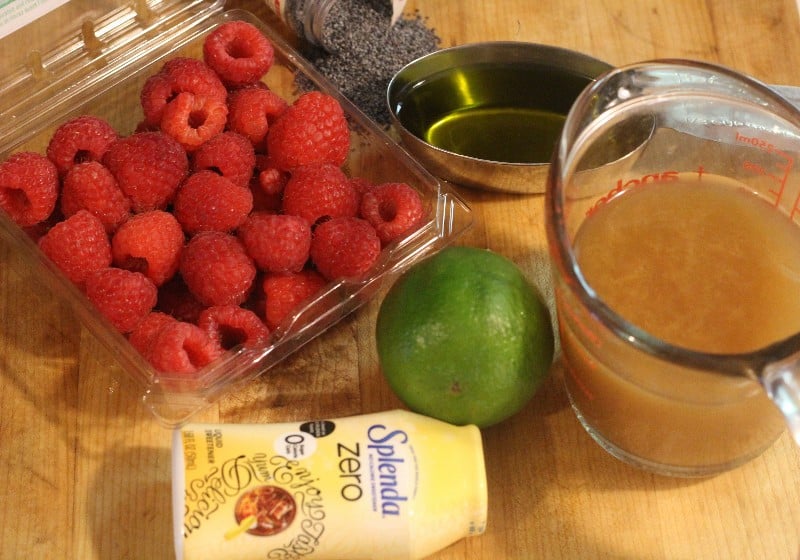 Directions: 
Add all of the ingredients, except for the poppy seeds, into a blender and run on high until well combined.
Stir in the poppy seeds with a spoon.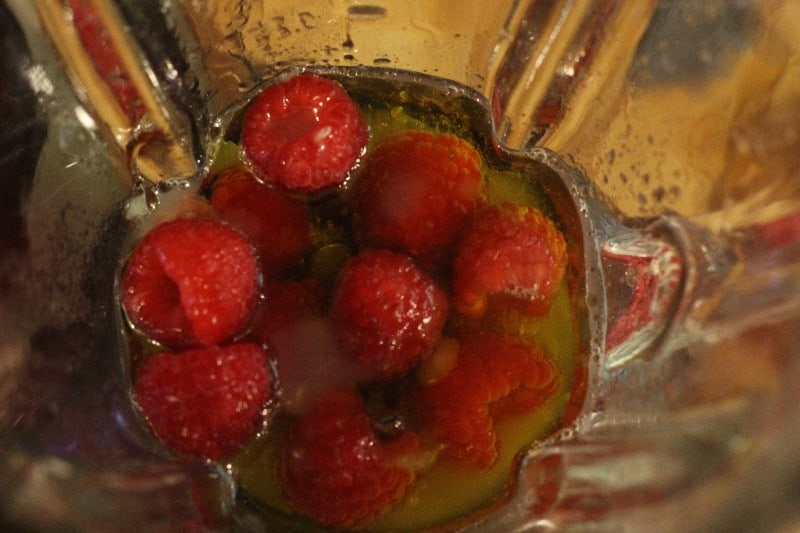 Transfer dressing to a small jar, a 4 oz. mason jar holds this recipe perfectly.
Vinaigrette will keep for up to 7-10 days in the refrigerator.
Notes:
Serve over your favorite salad. I love to eat mine on a bed of spinach and arugula. It is also delicious drizzled over grilled vegetables or fresh strawberries.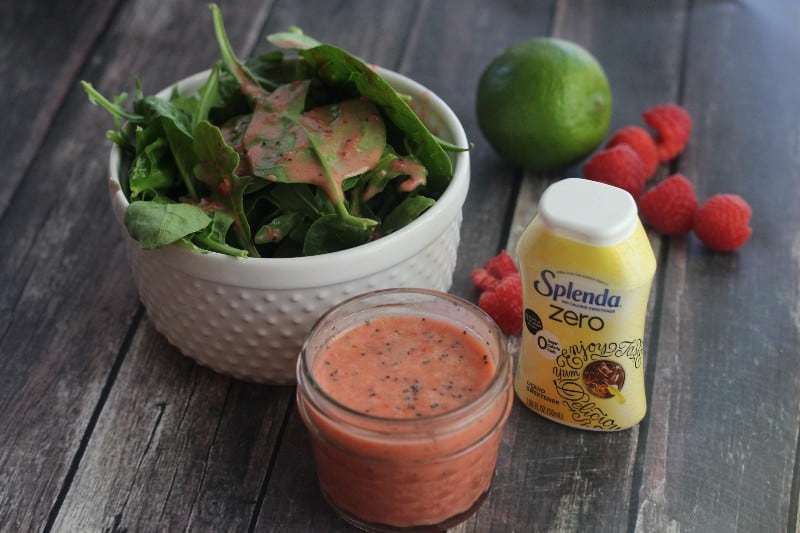 SPLENDA® is sharing ways to substitute full sugar for SPLENDA® Sweetener Products with tips, tricks and recipes at www.SweetSwaps.com.
Check out all the sweet ways to follow SPLENDA®…
Follow SPLENDA® on Tumblr at www.SweetSwaps.com
Follow SPLENDA® on Pinterest 
Follow SPLENDA® on Twitter
Like SPLENDA® on Facebook
Follow SPLENDA® on Instagram
Check out our Cilantro Lime Marinade and Blueberry Banana Bread recipes for some more lightened up flavors! 
What are your favorite poppy seed recipes? Are you a poppy seed vinaigrette lover like me? 
[mpprecipe-recipe:2150]