Ready to party? I am.  What's the occasion?  Well, some of my favorite chocolates are going to be available for purchase where some of my other favorite chocolates are available for purchase.  What's better than CHOCOLATE?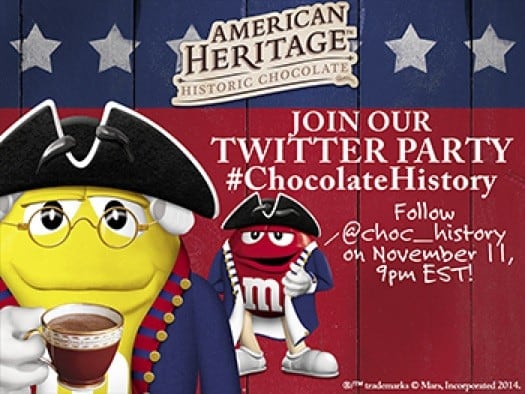 Seriously, though.  Remember when I went to G Dub's House? (Mount Vernon) or when Racquel went to Old Salem and Monticello?  Well, we're so enamored with American Heritage Chocolate  and we KNOW you are too…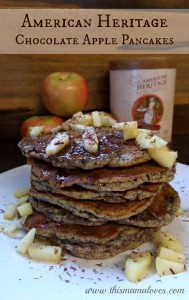 so naturally, when we heard that American Heritage™American Heritage™ Chocolate will have a retail presence at M&M'S World® in Times Square, we got excited.  When we heard we were invited to GO there, we were giddy. When we were asked to host the Twitter Party, well, there was squealing. And whooping.  Because, chocolate.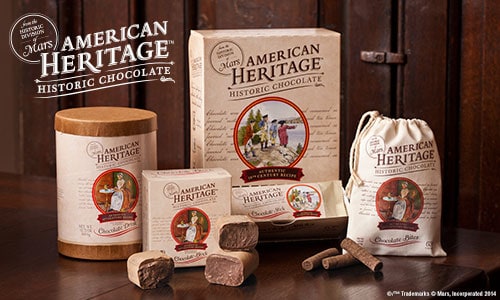 American Heritage™ Chocolate is the perfect baking chocolate and unique gifting option for the upcoming holiday season. It's got the sweet, but it's got a little spice, and it's interchangeable with any chocolate called for in a recipe. It's versatile and it's historic- it's what our ancestors enjoyed back in the day.
So the details, about the party?
Who: YOU! and all of your friends (at least the ones who are on Twitter)
What: Party, party party….
Where: Twitter.  #ChocolateHistory 
Why? Well, CHOCOLATE.  and prizes. Plus, it's part of our history.  Chocolate is universal, friends. AND now you can get all historic right in Times Square.
When: 9-10 pm EST 11/11
Hosts: @choc_history and @brettbmartin
Panelists: @ellenblogs, @dawnchats, @amomstake @bobbiesblogs, @momof2monkeys
Prizes:  (Be sure to RSVP below, because you have to RSVP and participate to be eligible for prizes!!)
Can't wait for the party?  Check out American Heritage Chocolate on Facebook and Pinterest for some fabulous recipes (and find out where they'll be on location next). Oh, and of course, buy it NOW!
I will be compensated for hosting the Twitter Party.  Opinions are my own.  Calories consumed are your own. 🙂