Cool Emoji Craft Idea! No Sew Emoji Pillow
Can you ever have enough emojis in your life? Nope, the answer is no. This no sew sunglasses emoji pillow craft for kids is a fun way to surround yourself with more emoji fun, and the good news is you don't need to sew a single stitch. Grab your felt sheets and look below at how to make your own no sew emoji felt pillow craft for kids. This is a cool emoji craft idea you won't want to skip! Love emojis and can't get enough? Make some of our fun emoji themed pencil toppers, or even magnets– you'll be sure to make them smile! We've also got a different emoji pillow that you can make.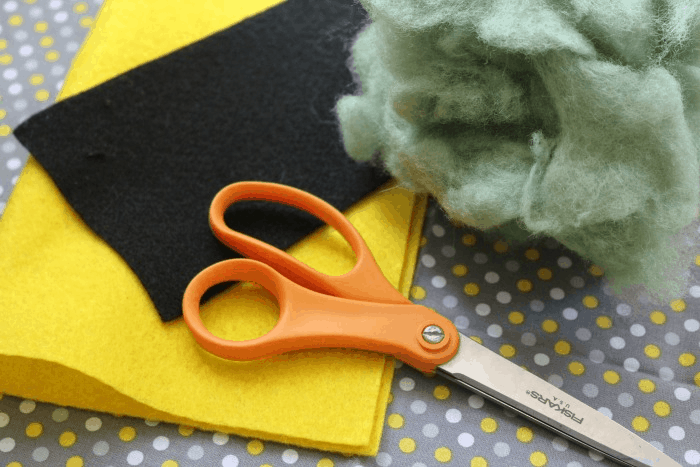 Here is what you will need to make your no sew emoji pillow:
– two sheets of yellow felt
– 1/4 sheet of black felt
– Scissors
– fabric glue or felt glue OR use a glue gun…which is generally way more FUN to use and you can get fabric glue sticks that work with your gun or glue pen that work oh so well!!)
– cotton batting or pillow stuffing (I like using recycled pillow stuffing because I feel like it's better to go recycled than not)
Directions
Begin by cutting out the round circle needed for the emoji face. We traced a dinner plate so we could achieve the perfect circle. Then, for the sunglasses and mouth we just free handed the shape. If you wish, you can create a stencil first on paper, but both shapes were pretty simple to cut out. Set your facial shapes aside.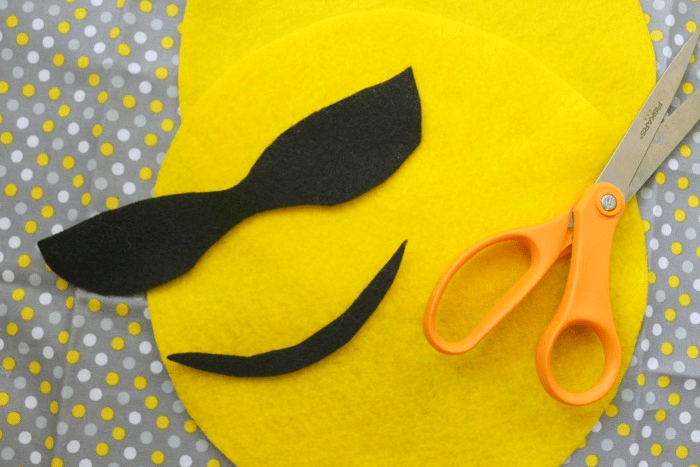 Add a generous amount of fabric glue to the outside edge of your circles. Be generous with your fabric glue and try to keep it close to the edge.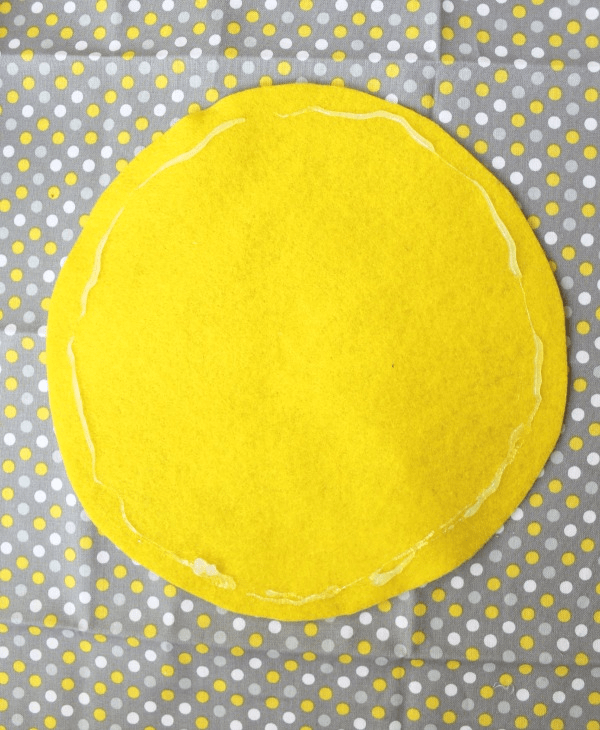 Press both halves of yellow crafting felt together. Leave one small portion of the perimeter open so you can add your stuffing. Press the edges firmly so the glue adheres well and the sides stay together. Once dry, you can start adding the cotton inside of the pillow. Find the opening you left unglued and start adding your cotton. Fill in the pillow so it is nice and plush and even.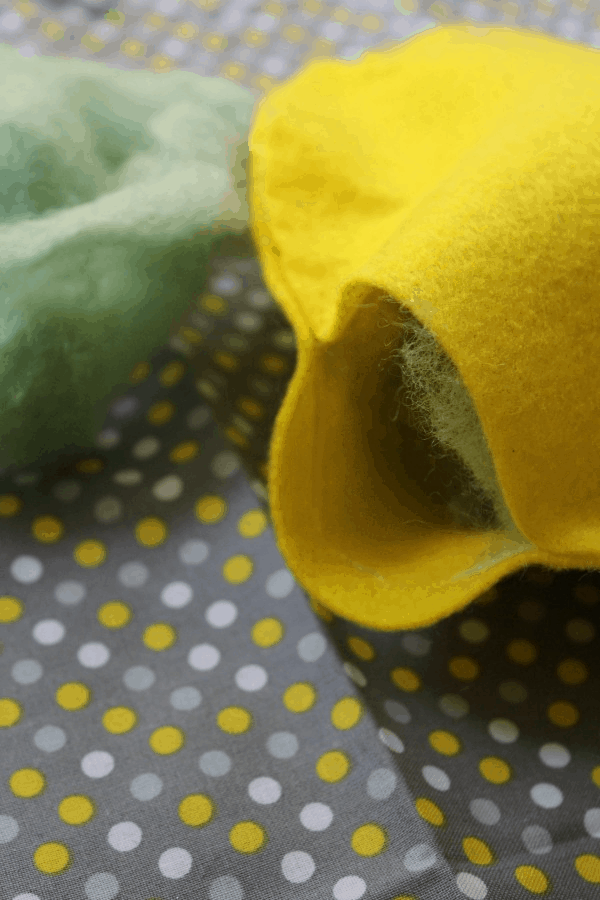 Add some additional fabric glue to the stuffing opening. This will seal the pillow up completely. Gently fluff the pillow so it is even.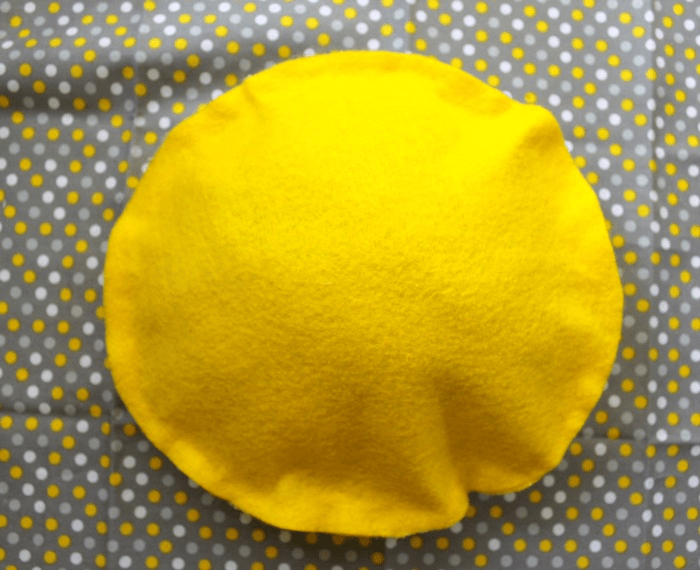 You can now add the face to your sunglasses emoji. Add a dab of fabric glue to the back of the sunglasses as well as the smile. Press them to the face of the pillow. Hold in place until nice and secure in place.
Once your sunglasses emoji is all dry, it is ready to be displayed. Deciding where to put your no sew sunglasses emoji face pillow may be the hardest part of this craft!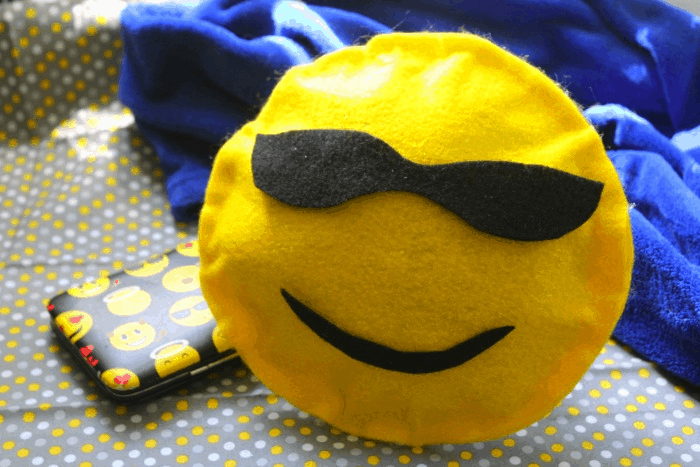 Your sunglasses emoji pillow is perfect for travel, sleepovers, or to make just because! After you give this guy a try, be sure to check out the other no sew felt emoji pillows we have made. You will no doubt want to make more of these fluffy little guys!