I love my elves. I love the whole idea.  I don't do a lot of the mischief. Sometimes I do. I love the magic of Christmas, and the spirit of things, and that's why I love the elves. We've shared Elf on the Shelf ideas a few times, and we've also shown you some of the Elf on the Shelf Alternatives that are kickin' around the internet.
Once you have your little Elf friend, you'll want to have some fun with it, right?  (Listen, mine usually just move around to a new hiding spot. A doubting child made my husband create a stop motion video so that the elf vanished *poof* last year).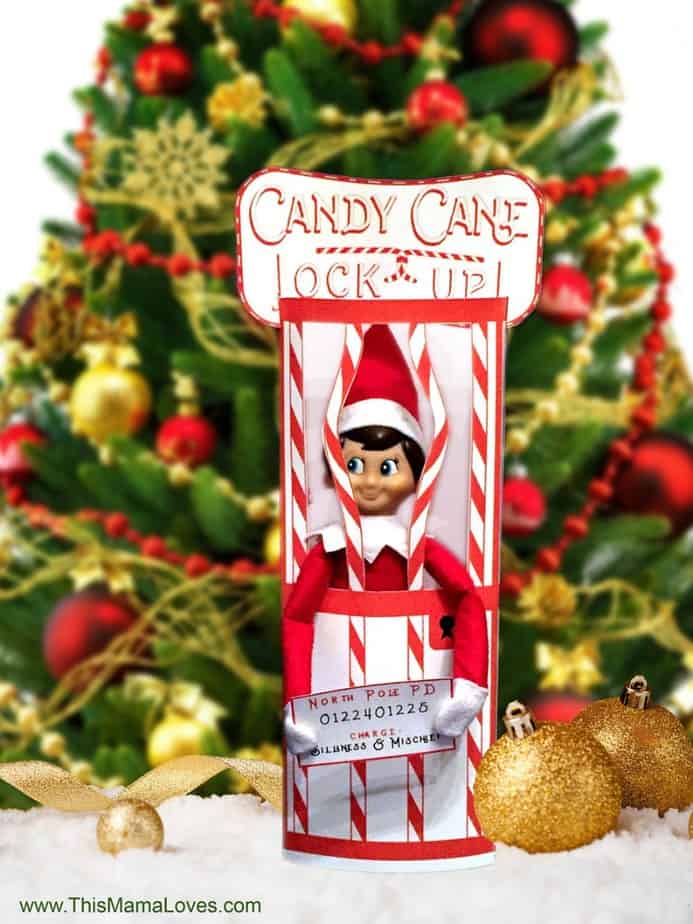 Elf on the Shelf goes to Jail!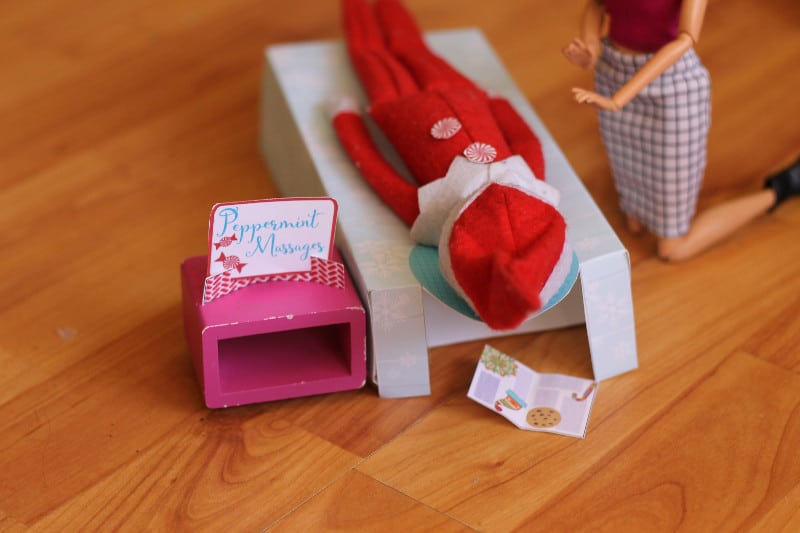 Or an Elf massage table printable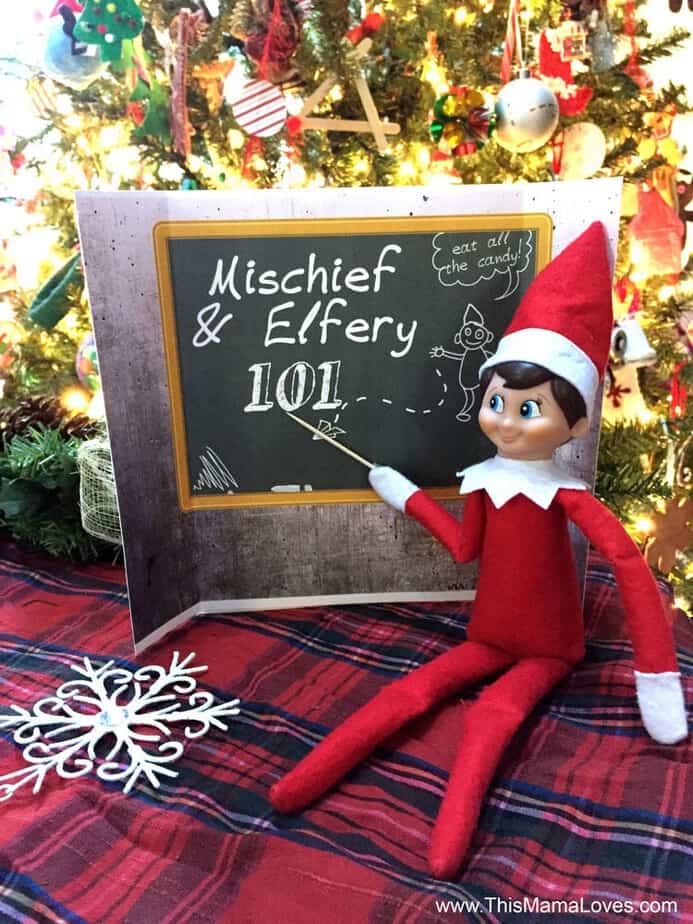 We even have some adorable backdrops you can print and use!
By the way- if you don't know what to name your Elf, head over to my friend Jen's blog.  She's got a fantastic post about How to Name Your Elf on the Shelf.   (Jen also did the photo shoot with her Elf since ours are not yet … well, where I remember I put them last year!) Once you've named your Elf, come check out some of our fun Elf on the Shelf ideas!