Some of these gift ideas for boys were received in exchange for inclusion in the gift guide.  Others we just love.  Some items were donated to local organizations or national organizations for those less fortunate.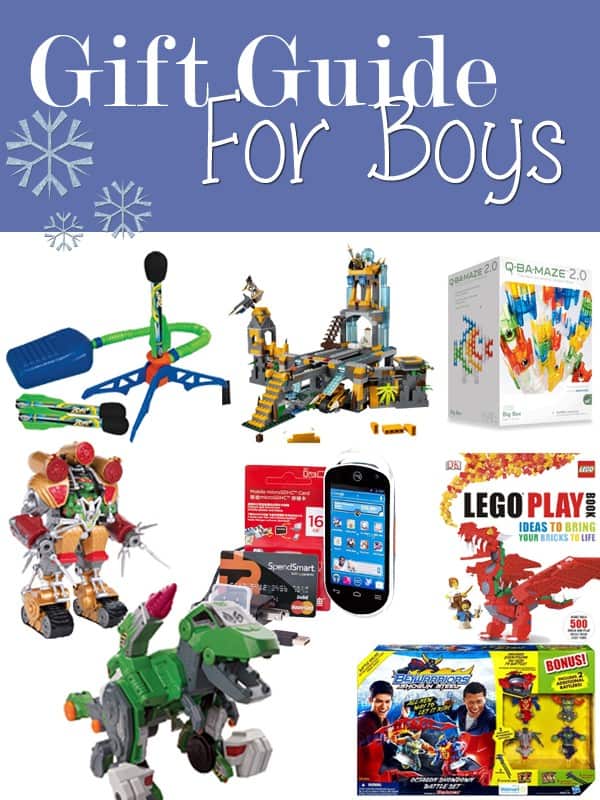 PlayMG Mobile Android Entertainment System Bundle with Charger – 24GB Storage
(We loved this last year too!)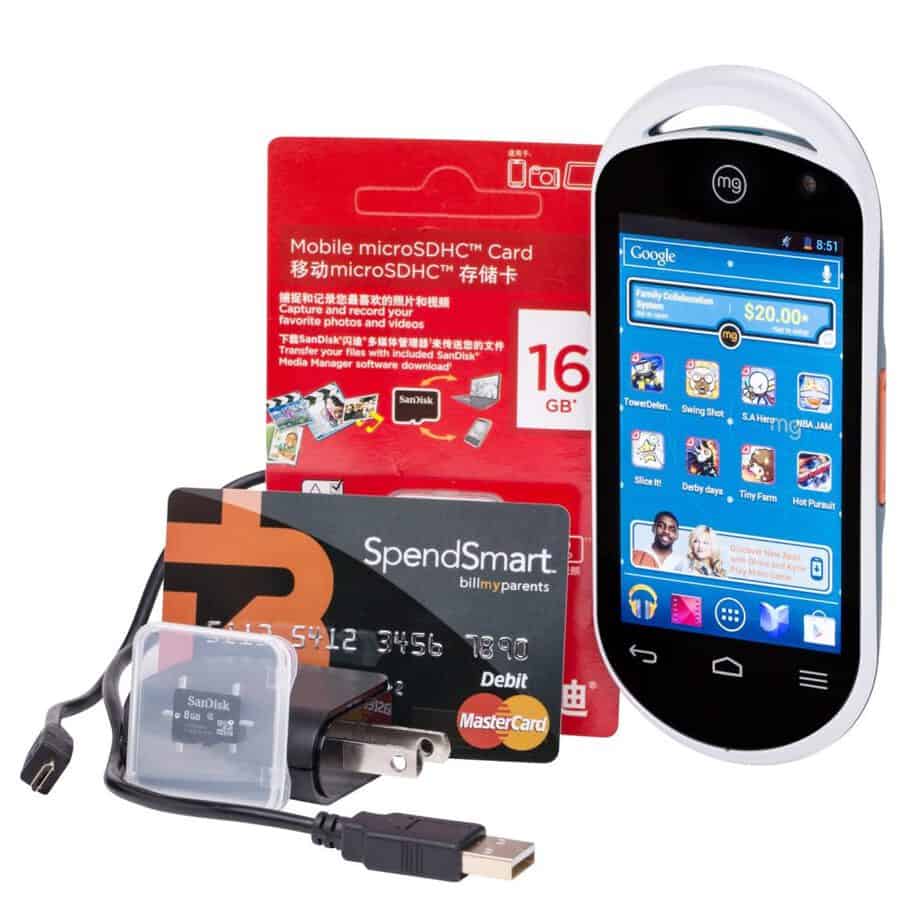 Parents, get your phones and tablets BACK from the kids!  A portable does-everything-but-make-calls smartphone (I guess you could say it's a smart device??)  that fits in a (largish) pocket and comes bundled with all you need to get going!!
And parents, we have control measures!! YES! No More Over Spending Issues With The Prepaid MasterCard®. Included with every PlayMG is an optional dedicated SpendSmartTM Prepaid MasterCard that helps manage app spending. Get $10 free when you sign up and add at least $10. Manage your app spending through a real-time balance on your home screen! 
Not only have Olivia Holt (Disney) and Kyrie Irving (NBA/Cavs) joinedPlayMG as partners/owners,  they are now fully integrated into the product experience with a new app recommendation engine and weekly app recommendations, including a widget on the home screen.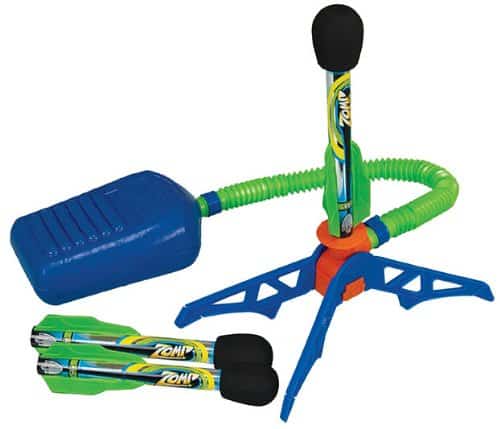 A toy rocket that can zoom up to 150 feet?! Powered by air? Sounds like a good time to me!
Zoom Rocketz are lots of battery free fun, that will get your kids begging to head outside. Easy to load and aim, this rocket will be soaring through the air in no time.
How high or far it goes is all up to you, and how hard you can stomp on the launch pad. Take a running jump to help it go the distance, or give it a smaller stomp for just short trip. Make it go as high as you can or shoot it to a friend simply by adjusting the flight path. To help insure that your rocket will make it where you want it to go, each one is equipped with three roto fins. Playing a game of catch? The soft foam tip will help make that a bit easier!
Each Zoom Rocketz Launcher comes with 3 Zoom Rocketz which will equal hours of fun.
 Teenage Mutant Ninja Turtles –M.E.C.H. Wrekkers Raphael
(We have a whole Teenage Mutant Nina Turtle Guide you can check out !)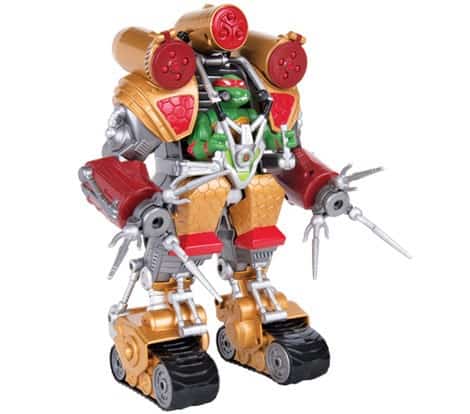 With his quick-to-anger intensity and new gigantic M.E.C.H. Wrekker battle armor, Raphael stands tall as a towering inferno of fierce fighting fury! Featuring its Turtle-ized tank treads, gatling-gun missiles and robotic hands with their triple-head sai, Raphael moves into battle and gets the job done!
Retro Raphael action figure included.
Honestly, if you have a little guy who likes Ninja Turtles, there's a ton of cool stuff that would be  great for him.  There's a whole line of TMNT LEGOs, Role Play items, Play Sets, vehicles and the action figures.  My little guy is getting the Sewer Lair and a whole bunch of the bad guys for the Turtles to fight- as well as some TMNT socks, underwear, a pillow and more.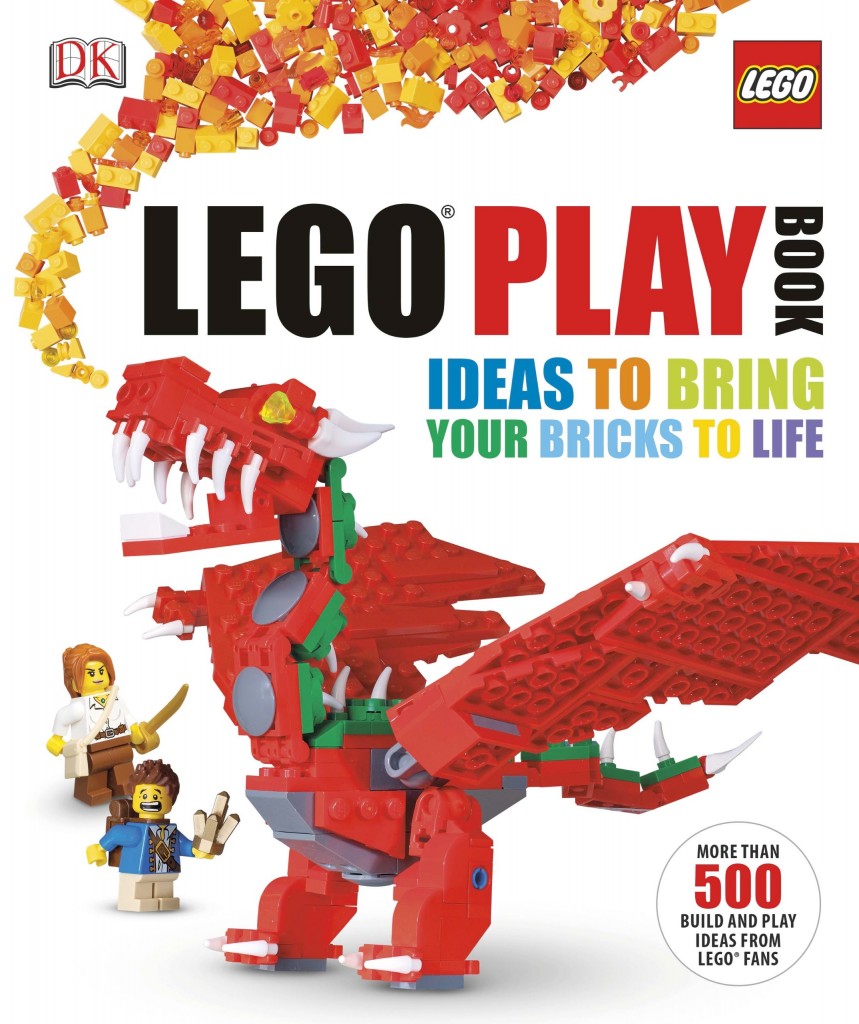 Building on the success of wildly popular The LEGO® Ideas Book, LEGO Play Book has all-new ways to encourage kids to think, build, and play creatively.
Featuring more than 200 different builds, this fun guide inspires readers with LEGO ideas to bring their bricks to life while encouraging them to use their imagination and play in new ways, creating amazing LEGO models of their very own. Featuring a mixture of simple, medium, and complex models, LEGO Play Book will teach builders tips and tricks to get the most out of their blocks. All-new models along with all-new photography spark new play ideas and LEGO creations.
There are "ten-minute builds" for quick play sessions, a "cool brick" feature with ideas for using key LEGO bricks, and a "handful of bricks" section exploring what can be done with a limited collection of LEGO bricks. This book is fantastic for any LEGO builder looking to be inspired to build and create.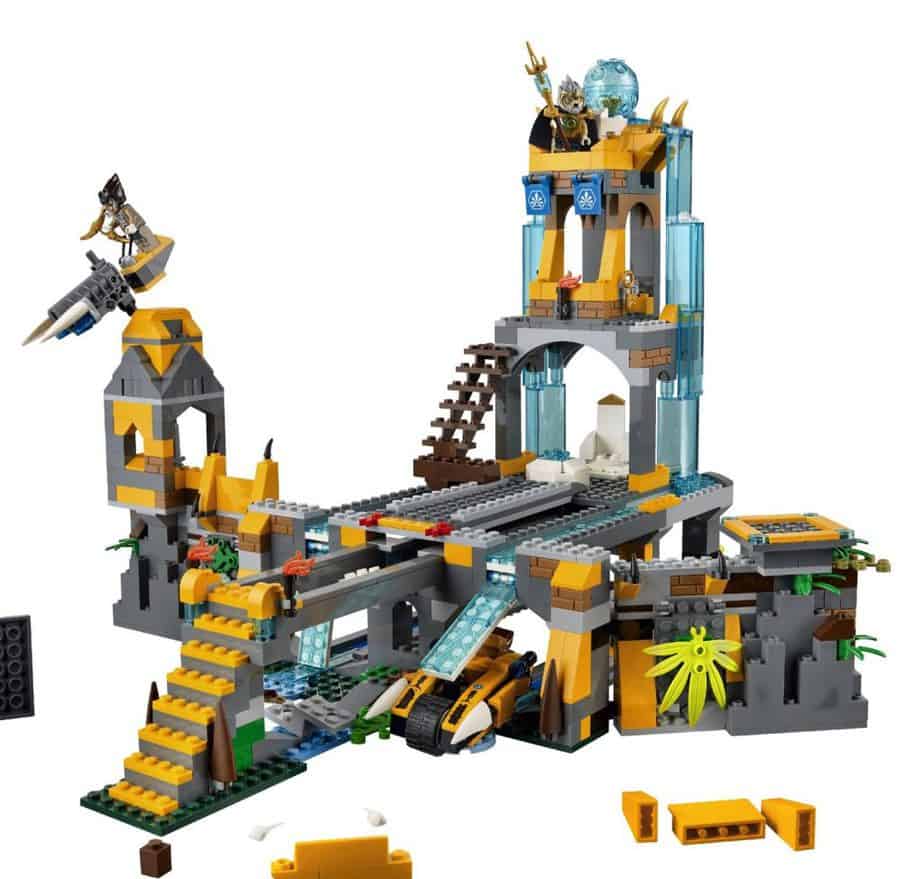 Features large CHI orb, waterfall, golden CHI, lion gate, drawbridge trap, hidden lion bikes, eagle fighter, cannon, tower, prison, secret entrances
Crawley's reptile raider features rubber track and biting mouth; Weapons include 4 CHI weapons and 2 standard weapons
Slam the lion gate to spring the drawbridge trap and send Cragger plummeting; Aim the tower cannon and fire the shooter; Fold walls to store
Measures over 12″ (31cm) high, 16″ (43cm) wide and 14″ (38cm) deep; Crawley's reptile raider measures over 1″ (5cm) high, 5″ (15cm) long and 2″ wide
Lion claw bikes measure over 1″ high, 3″ long and 1″ wide; Eagle drone fighter is over 1″ high, 3″ long and 2″ wide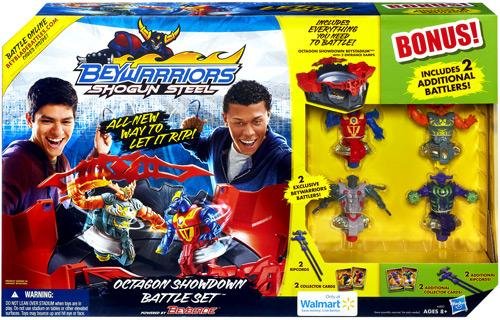 This is the ultimate SHOGUN STEEL BEYWARRIOR showdown! Everything needed for a BEYWARRIOR battle is in one place with the OCTAGON SHOWDOWN set. This intricately designed arena allows BEYWARRIORS battlers to spin, crash, and ricochet against one of the eight walls for optimal BEYWARRIORS battling! The OCTAGON SHOWDOWN set includes an exclusive stadium, two customizable BEYWARRIORS battlers, two ripcords for launching, and two collector cards that can be used to unlock features to battle other Beybladers online at BeybladeBattles.com. Available at most major toy retailers nationwide and on HasbroToyShop.com.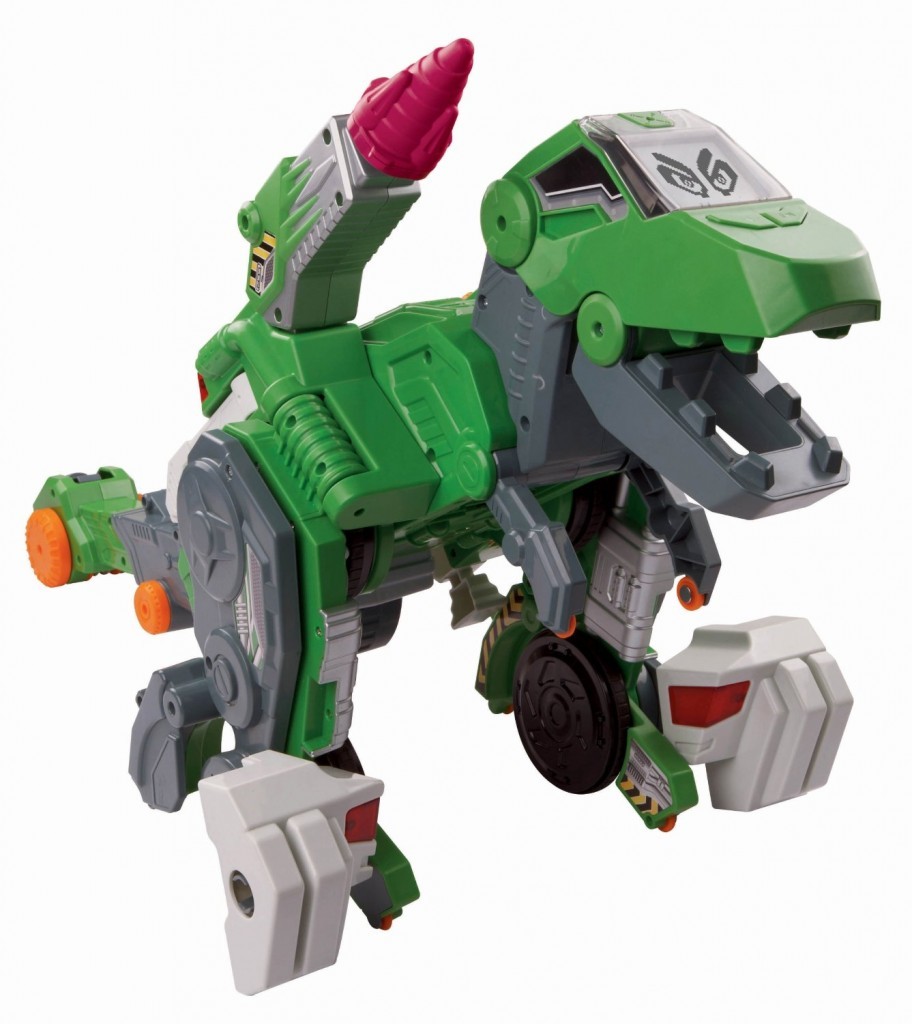 Jagger is 16″ tall and the biggest of all the Switch & Go Dinos
Walks and responds to 20 voice commands
Motorized actions make Jagger walk, drive, launch the drill and more
Plays over 90 wild sounds and phrases
Includes a small t-rex that transforms into a bulldozer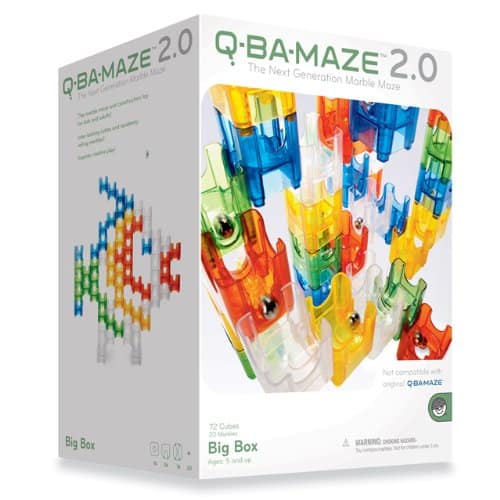 Q-Ba-Maze 2.0 is a unique system of colorful cubes that interlock to form a marble run. The big difference? You can create marble maze sculptures in the form of animals, geometric shapes or any other design! Configurations are unlimited, allowing for unpredictable action when steel balls travel the various routes. It's a live demonstration of probability, physics and art, all in one! Big Box includes 72 cubes in five different colors and 20 steel balls. Q-Ba-Maze 2.0 cubes are not compatible with original Q-Ba-Maze cubes.
 What are your gift ideas for boys? Be sure to check out our gift ideas for girls!