Looking for some festive Halloween Garland? This line of purple cats should add the pizzazz you want! The DIY garland is super easy to make and it goes great with other black, spooky Halloween decor. It can be put together in just an hour or so, but the pops of color it adds to a dark display make it worth the effort.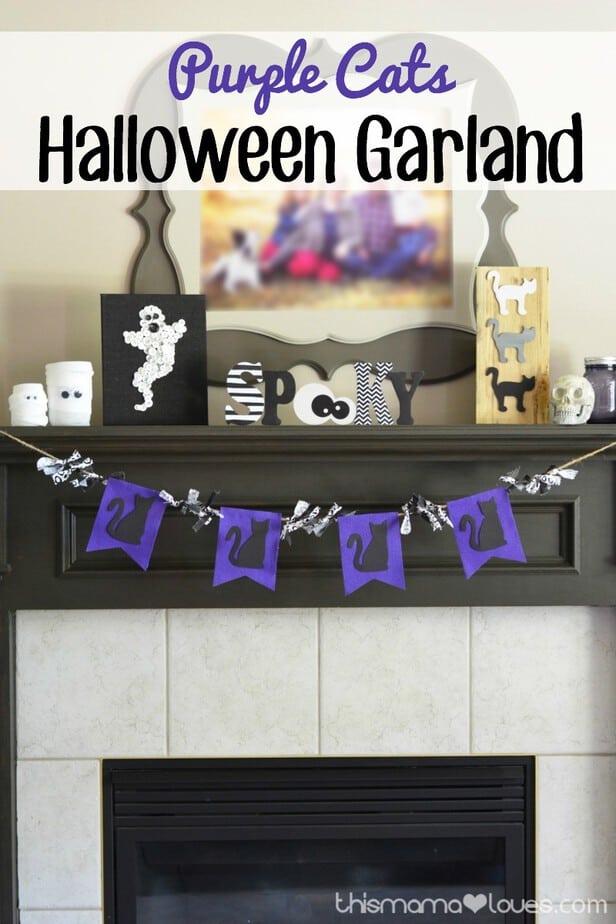 Purple Cats Halloween Garland
Materials:
Purple Felt (one 9×12 sheet makes four flags)
Black Card Stock
Cat Outline/Template
25 pieces of Scrap Material, cut to 5″ x 1″ strips
Hot Glue
Twine
Scissors
Ruler
Pencil
Directions:
Cut out the small cat template. Use a pencil to trace it onto the black card stock. Cut out the black card stock. You'll need one cat for each flag.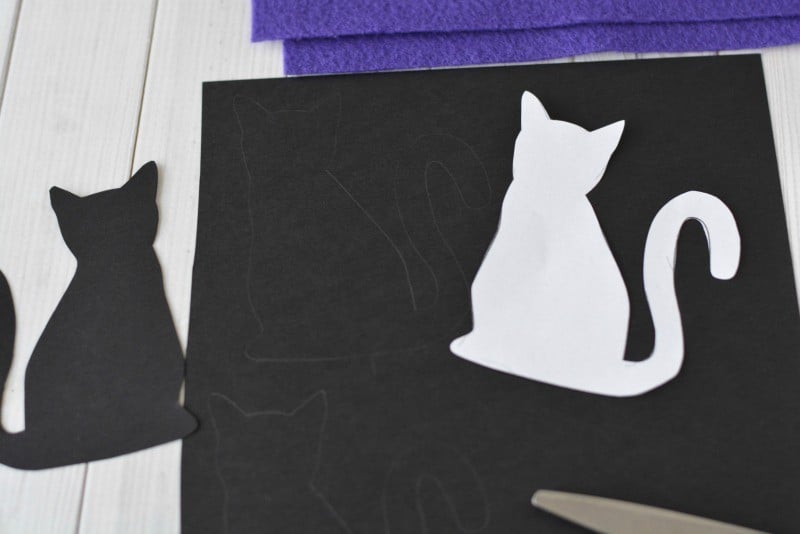 Cut a 9×12 sheet of felt into 4 pieces. Cut a small triangle out of the bottom to create the flag.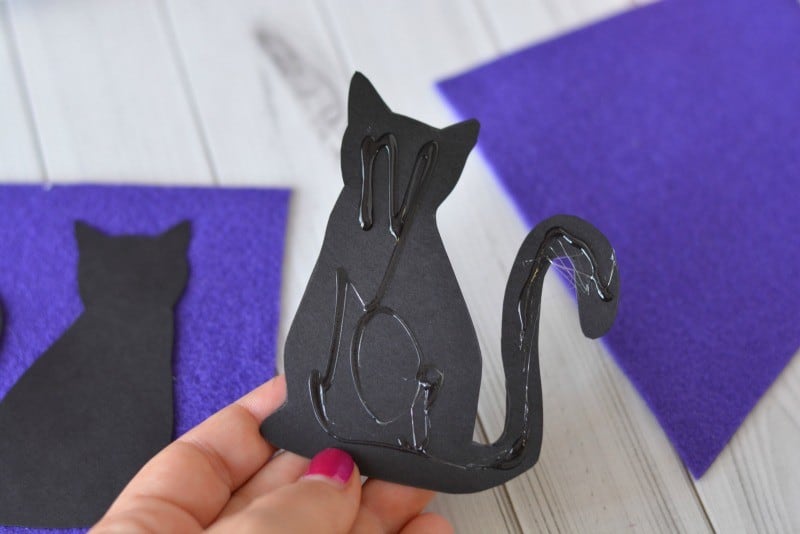 Use hot glue to glue the paper cat onto the felt flag.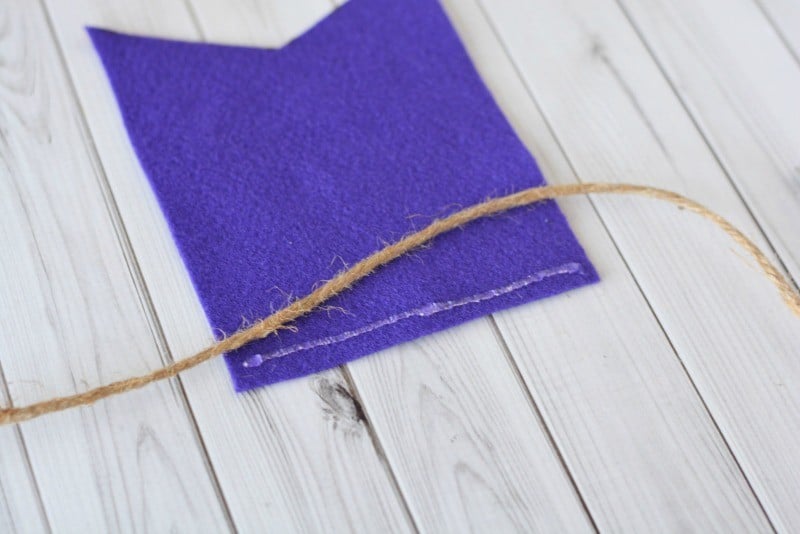 Cut a piece of twine as long as the space to hang your banner. Slip knot the ends.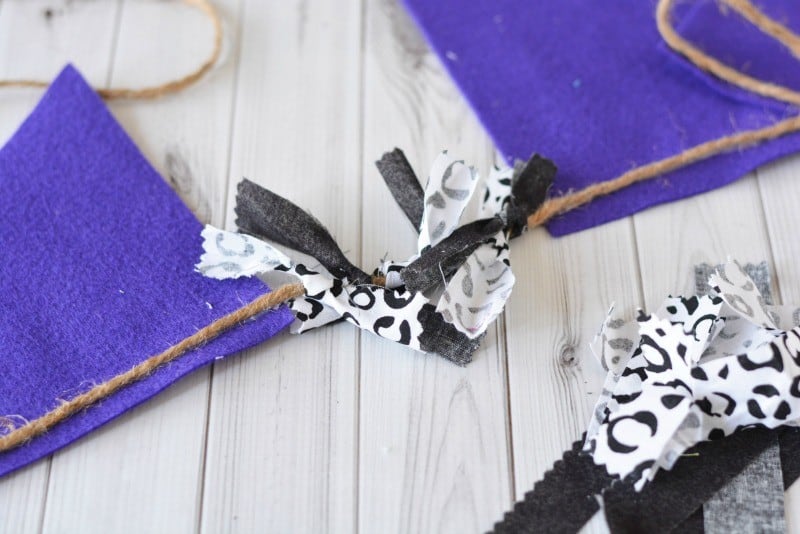 Attach the flags, evenly apart (about 5-6″) and glue them onto the twine with hot glue. Use scrap ribbon to tie about 4-5 pieces in between each flag.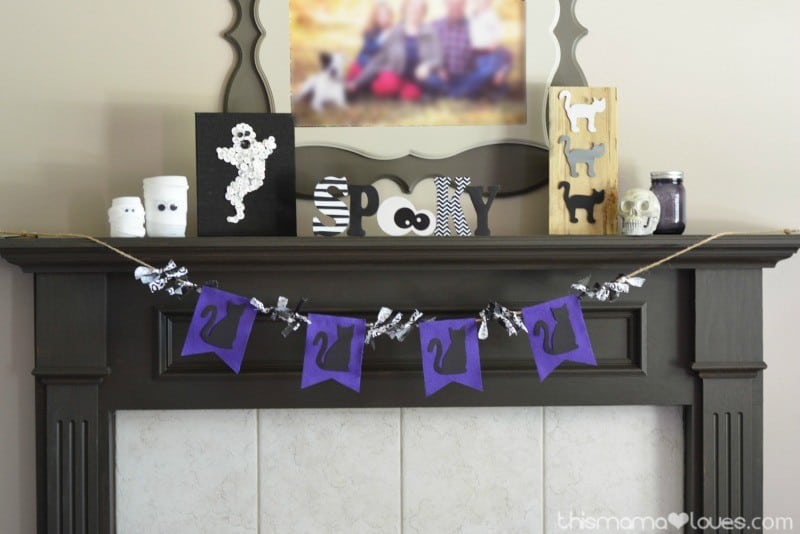 0