With Halloween coming up soon, this brownie pizza is sure to be a hit with the kiddos. This Halloween Oreo Brownie Pizza is perfect for a festive party, though I could make it my own home just because we all love chocolate! The pizza can be topped with other items, like whipped cream or sprinkles, if you wish. The opportunities are endless here!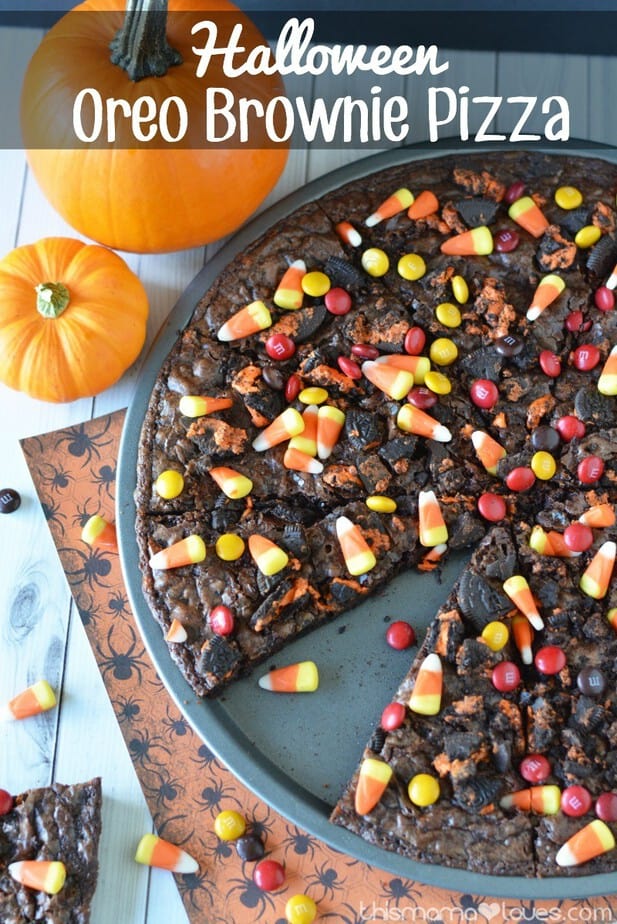 Halloween Oreo Brownie Pizza
Ingredients
1 package, Halloween Oreos (30 cookies)
1 package (large size, about 19 ounces) brownie mix
1/2 cup oil
1/4 cup water
2 eggs
1/2 cup candy corn
1/2 cup candy m&ms
Directions:
Preheat oven to 350 and grease a 14″ Pizza Pan.
Crush 20 oreos and set aside.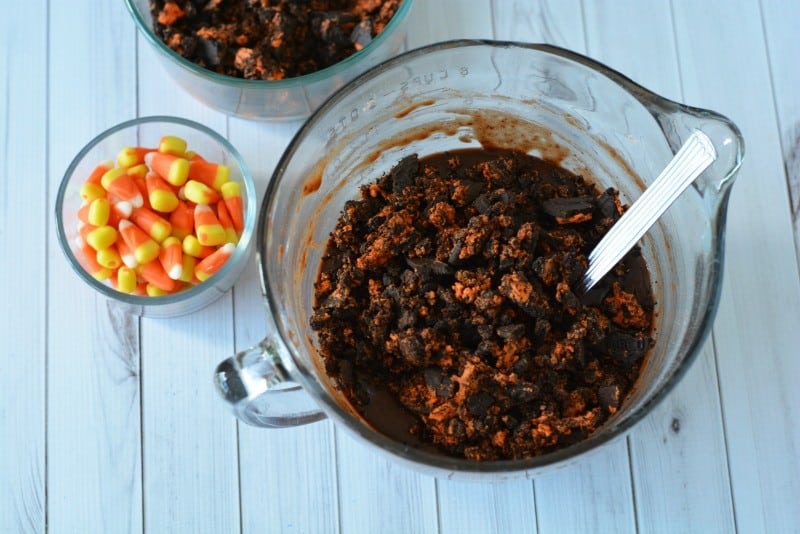 In a large bowl, add brownie mix, oil, water and eggs. Mix well until combined. Fold in crushed oreos.
Spread into prepared pan. Bake for 18-20 minutes or until edges are firm.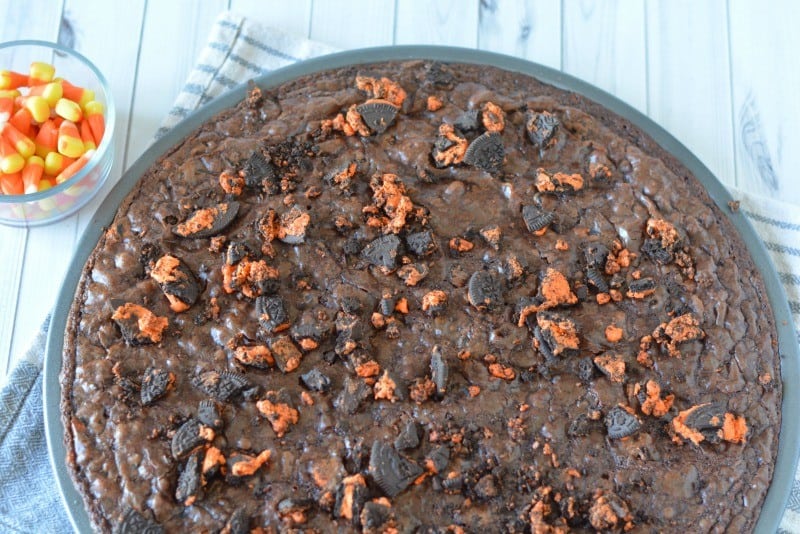 Crush 8 oreos.
Remove brownie from oven and sprinkle with crushed oreos, m&ms and candy corn. Let cool completely before cutting and serving.
Makes 12-16 slices.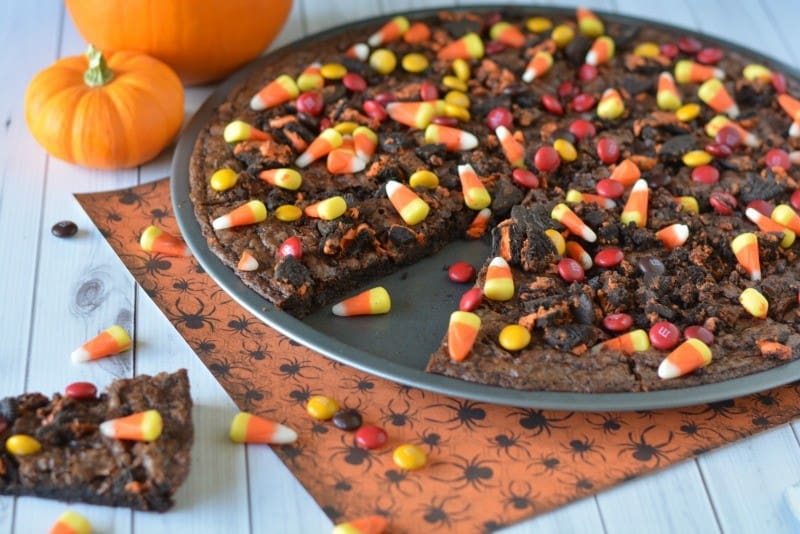 Can't get enough of your favorite Halloween goodies? Check out our Candy Corn Crunch or our Witch Hat Cookies!
[mpprecipe-recipe:2204]