Brain Food Snacks for Middle Schoolers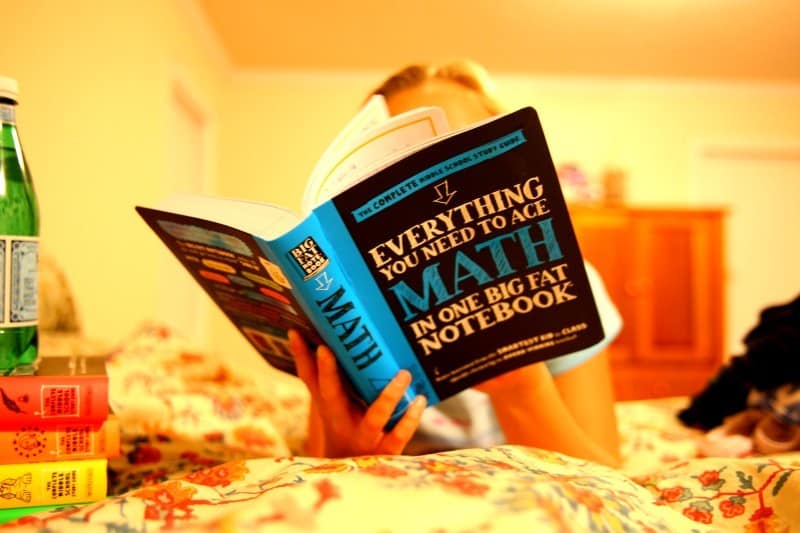 It's hard to believe but we are already wrapping up the first quarter of middle school for the oldest MiniMartin and I'm happy to report that it wasn't as scary as I thought it was going to be!  I mean it's been really scary for me- but she's been breezing through it and having a great time.  She loves running on the Cross Country team and being part of an official school team, and she seems to be adjusting just fine to the new social and fashion demands that come with being a middle schooler. This post is brought to you in partnership with Workman Publishing.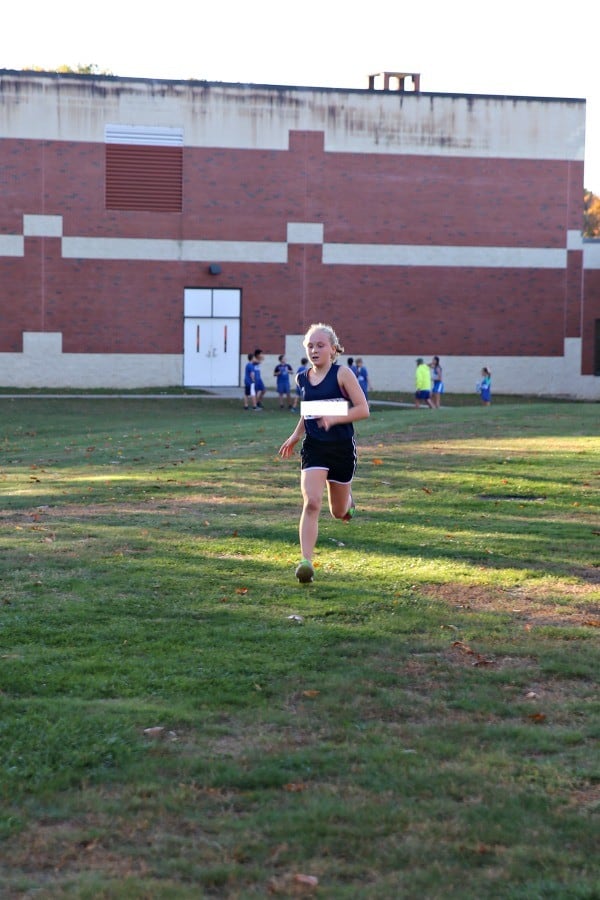 What I'm most happy about as a mom is that with all the new demands, she's still feeling really good about her school work.  And this mom, who's still not ready to have a middle schooler, is doing all I can to give her the tools to make homework easier including Brain Food Snacks and the Big Fat Notebooks study help for middle school students..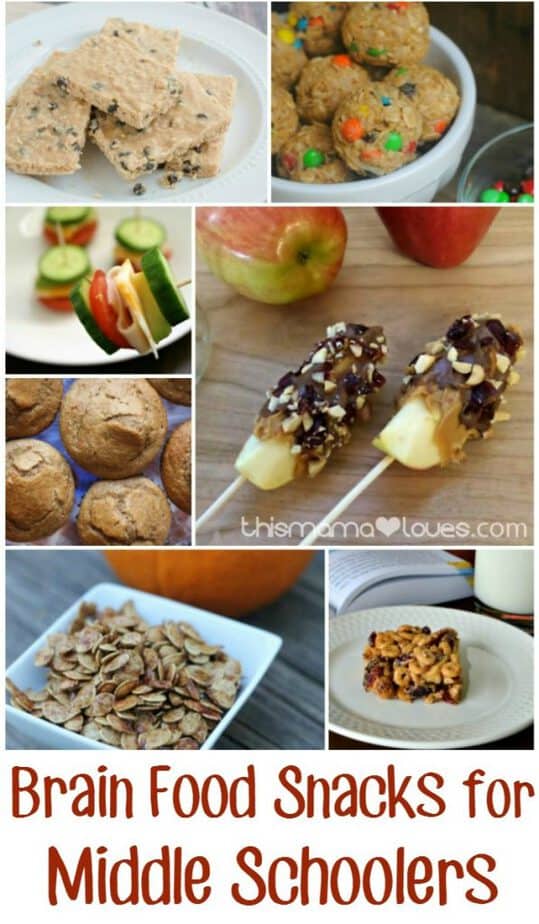 Brain Food Snacks for Middle Schoolers
Some foods just help boost our brain power including nuts, avocado, whole grains, blueberries, tomatoes, pumpkin seeds, coconut and chocolate to name a few that I know my middle schooler doesn't mind snacking on.  These foods give the body energy, help the brain focus, improve memory, are thought to help prevent dementia and Alzheimer's, and improve serotonin levels.  They are so good for the body and mind and they taste good which means that our pre-teens and teens don't mind snacking on them while the study.
Our Trail Mix Apple Snacks are a perfect study snack with nuts, berries, chocolate, and peanut butter.  The nuts and peanut butter are high in Vitamin E and the chocolate, especially dark chocolate varieties, is high in antioxidants.  Both improve brain function.  Don't forget the old saying "an apple a day keeps the doctor away".  This combination is all around a win.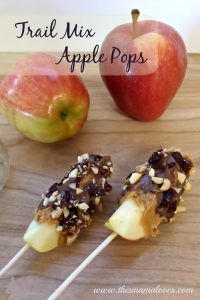 These Pumpkin Pie Spice Roasted Pumpkin Seeds from Simply Southern Sunshine are perfect this time of year but pumpkin seeds are honestly a favorite of mine all the time!  They are really easy to make and my kids love them.  The pumpkin seeds are rich in zinc which is great for memory and thinking skills!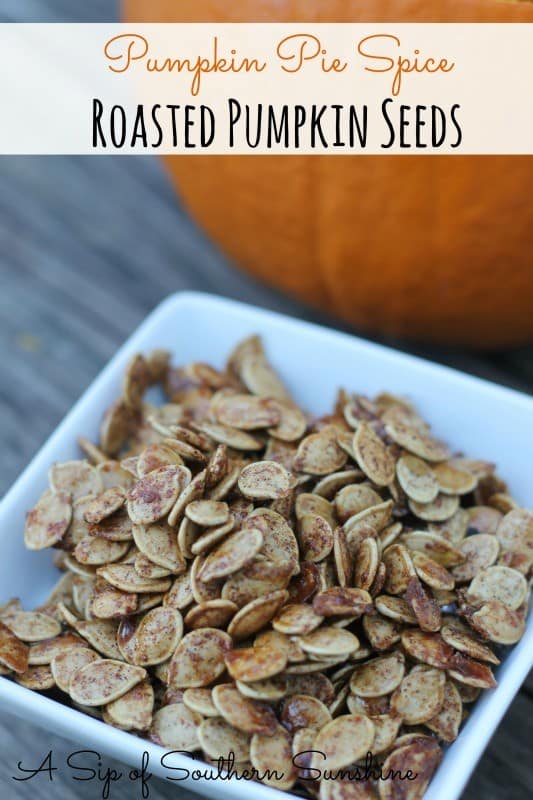 Spicy Roasted Chick Peas are a family favorite, give a lot of protein and flavor with a little more spice than some of our other snacks. The extra kick often encourages my kids to drink some extra water, so that's a bonus too!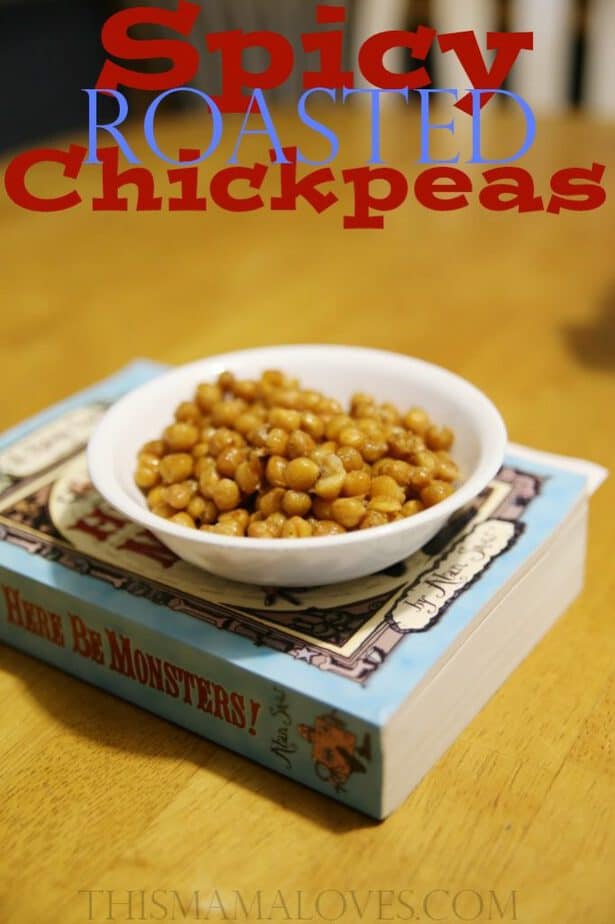 Banana Bran Muffins from Food Fun Family are another really great brain food snack filled with whole grains which are all about making energy.  That energy gives the brain a steady supply of power to focus and concentrate!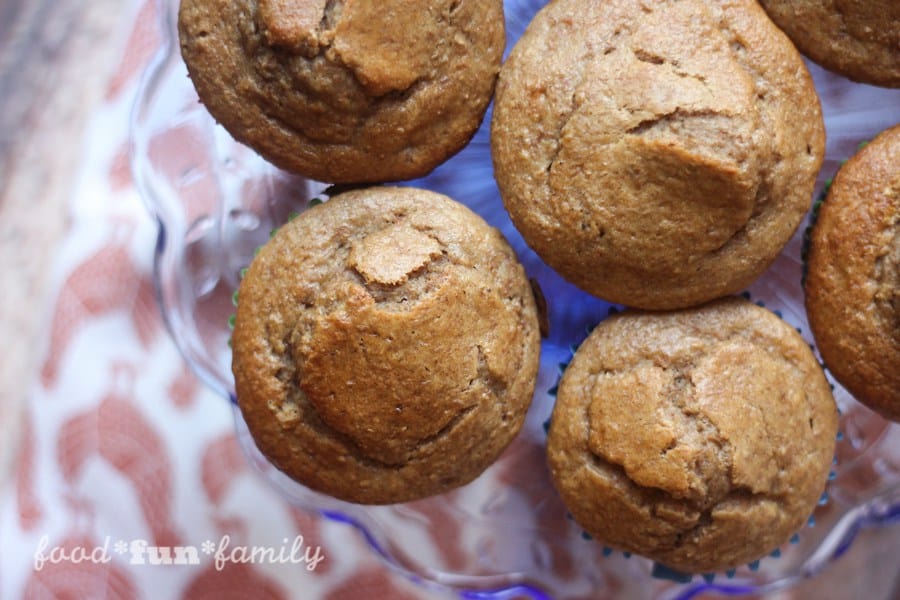 Cucumber Sandwiches from Family Focus Blog are a little different than the rest of the snacks on our list.  These veggie packed little "sandwiches" are crunchy with the cucumber acting as the bread and the inside is filled with tomato, avocado, cheese, and your middle schooler's favorite lunch meat.  The tomatoes contain a powerful antioxidant called lycopene and the avocados are a great source of "good fat" that gets contributes to healthy blood flow.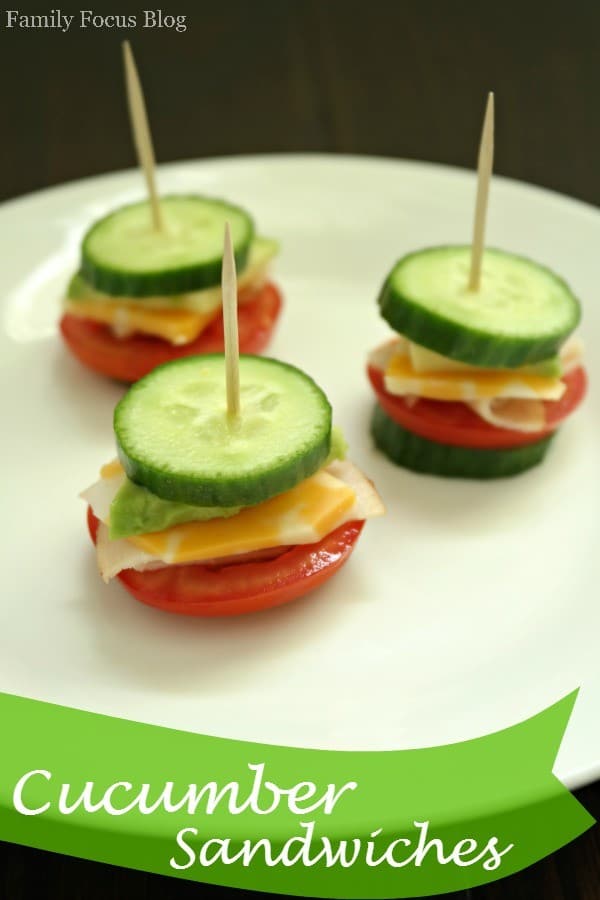 Chocolate and coconut are a great combination of flavor and brain food so these Paleo Chocolate Chip Coconut Bars from Living Well Mom are another great study snack for your middle schooler.   Coconut is high in medium-chain triglycerides, a great source of ketone bodies (brain food).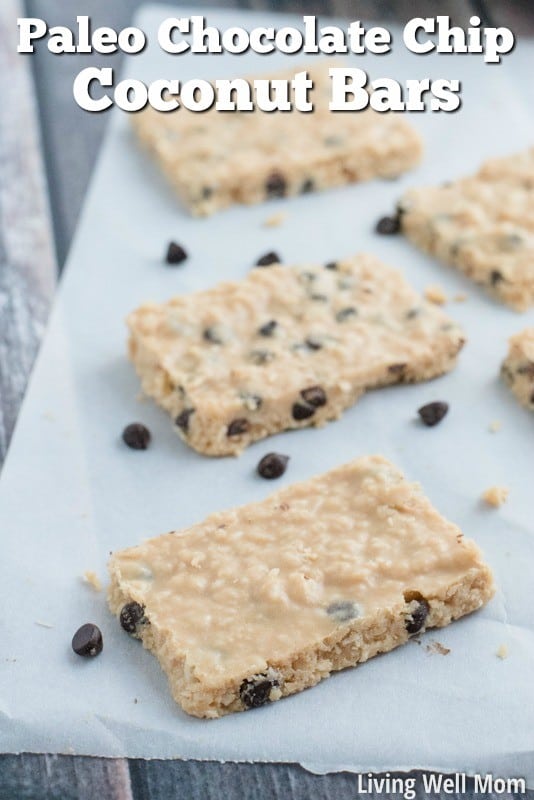 Pumpkin Spice No Bake Cereal Bars from About a Mom is another great snack packed with nuts, peanut butter, whole grains, dried berries, and apples.  It's no bake which means easy for mom (and I need easy).  These cereal bars have pack a lot of brain power punch!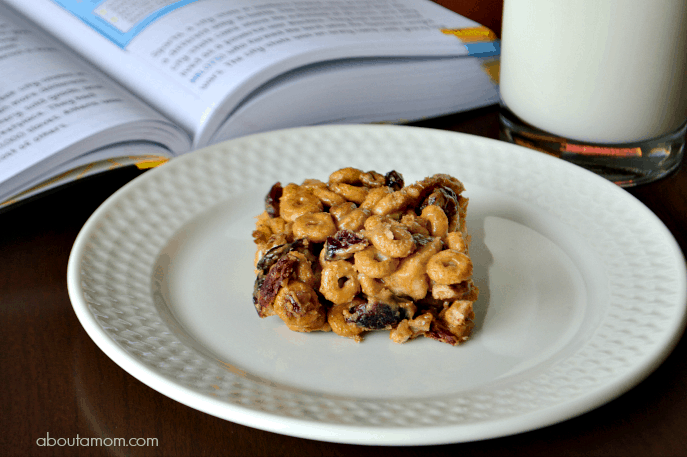 Last but not least, our Kid Friendly Energy Bites are another great snack for study time.  They are full of all those brain foods – whole grain oats, coconut, chocolate, nuts, and flax.  Oh, I forgot to mention that flax is another great brain food!  They are high in those super important omega-3 fatty acids that are essential for brain development and function.  These are perfect for the days my girl has Cross Country and gobs of homework to do (which seems like every single day).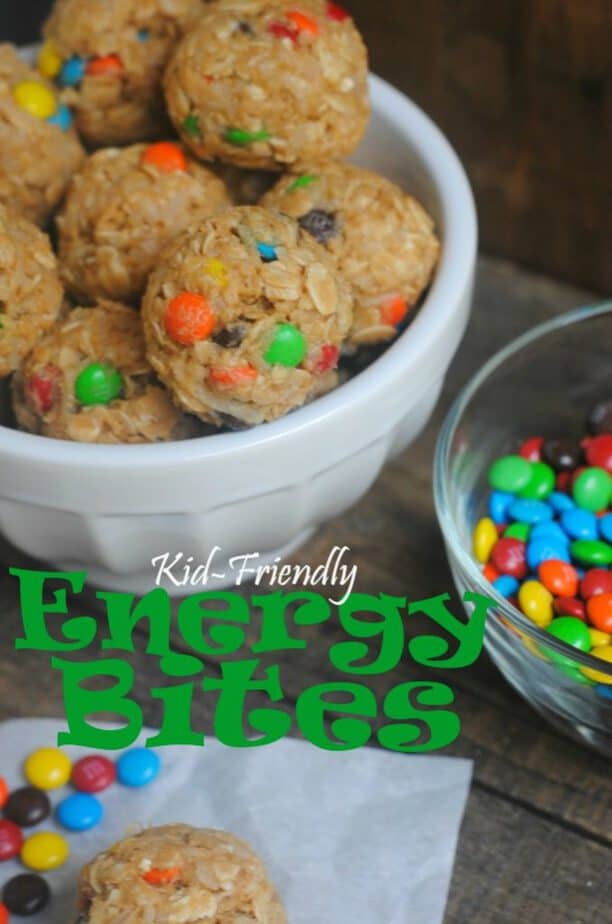 Not wanting chocolate in the energy bites? Check out our Honey Bunches of Oats Energy Bites too!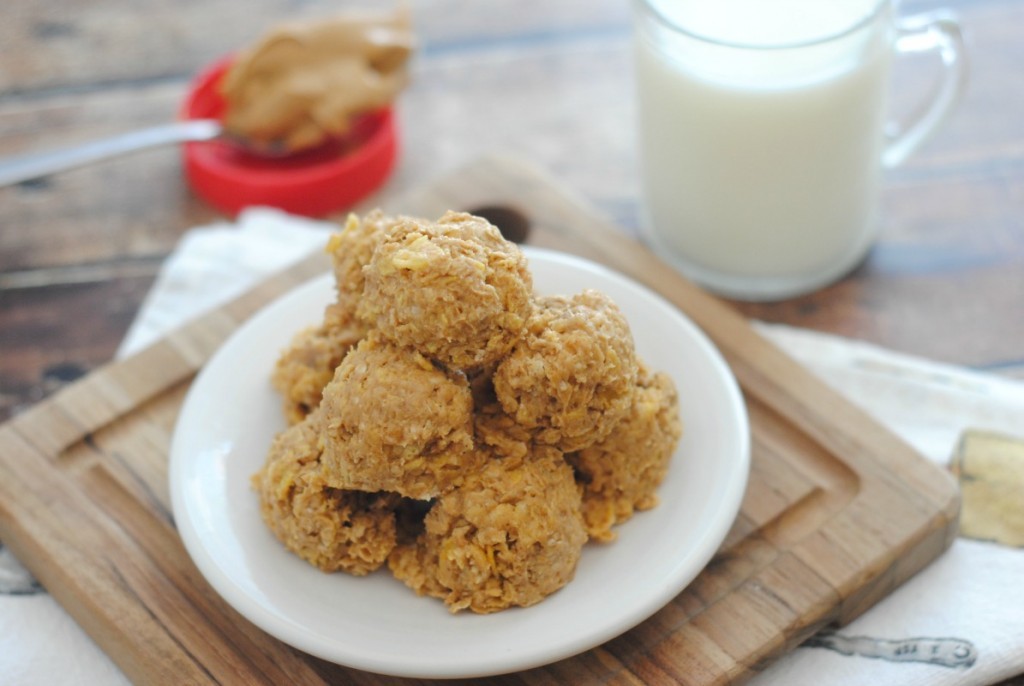 It feels good knowing that no matter what middle school challenges we've had so far this year, we've faced them.  I'm feeling really confident that with a quarter under our belt, a list of great brain food snacks, and the Big Fat Notebooks to get us through whatever topics we might struggle with, the rest of this year is going to be just as great!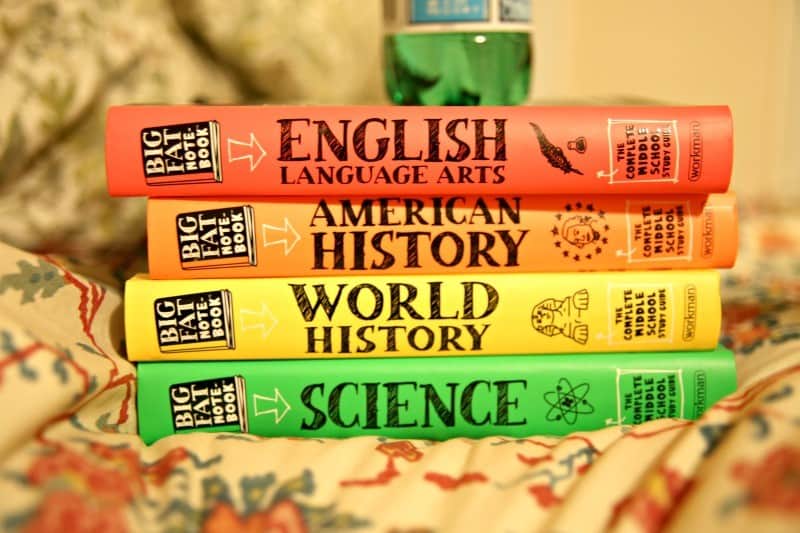 Big Fat Notebooks are a set of 5 resource books designed to help kids with their main subjects in middle school- Math, English Language Arts, Science, American History and World History. There are fun illustrations that highlight something the kids will want to focus on or will need to remember, content is broken down into easy to digest sections, and there are study guides throughout each book for kids to check in and how well they are grasping various topics.
Some more info on each of the books direct from the Big Fat Notebooks website:
Everything You Need to Ace American History . . . covers Native Americans to the war in Iraq. There are units on Colonial America; the Revolutionary War and the founding of a new nation; Jefferson and the expansion west; the Civil War and Reconstruction; and all of the notable events of the 20th century—World Wars, the Depression, the Civil Rights movement, and much more.
Everything You Need to Ace World History . . . kicks off with the Paleolithic Era and transports the reader to ancient civilizations—from Africa and beyond; the middle ages across the world; the Renaissance; the age of exploration and colonialism, revolutions, and the modern world and the wars and movements that shaped it.
Everything You Need to Ace Science . . . takes readers from scientific investigation and the engineering design process to the Periodic Table; forces and motion; forms of energy; outer space and the solar system; to earth sciences, biology, body systems, ecology, and more.
Everything You Need to Ace Math. . . covers everything to get a student over any math hump: fractions, decimals, and how to multiply and divide them; ratios, proportions, and percentages; geometry; statistics and probability; expressions and equations; and the coordinate plane and functions.
Everything You Need to Ace English Language Arts . . . takes students from grammar to reading comprehension to writing with ease, including parts of speech, active and passive verbs, Greek and Latin roots and affixes; nuances in word meanings; textual analysis, authorship, structure, and other skills for reading fiction and nonfiction; and writing arguments, informative texts, and narratives.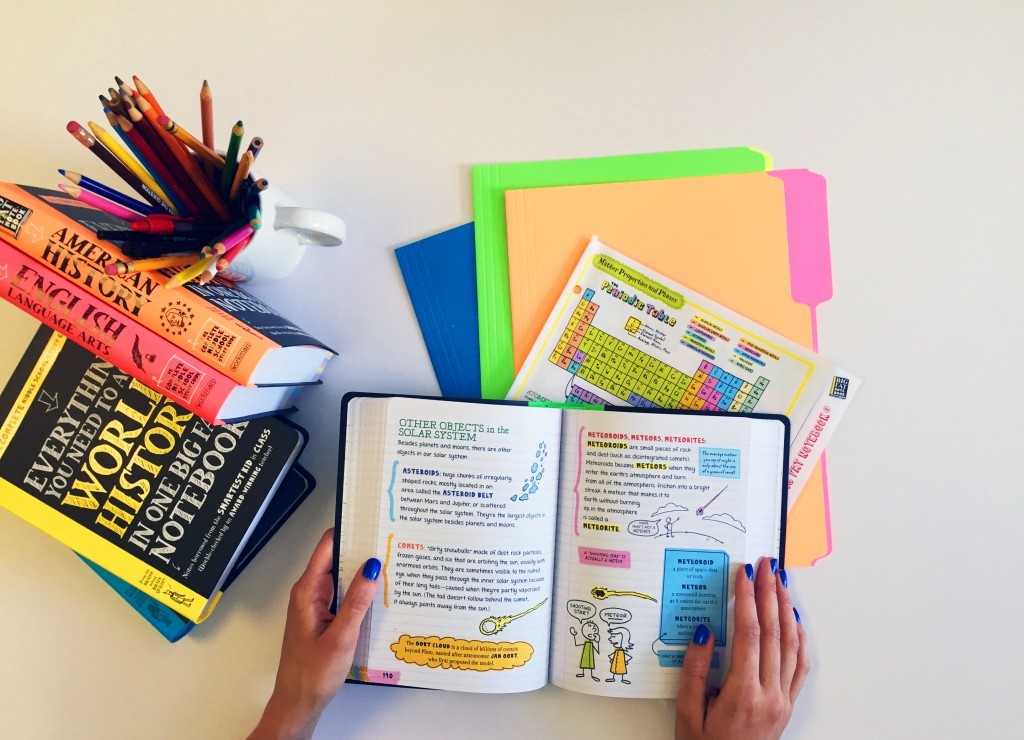 Head over to your favorite book sellers like Amazon, Workman Publishing, Barnes and Noble, or Indiebound to pick up a set of the #BigFatNotebooks books for your middle school student!
What are your go-to Brain Food Snacks for Middle Schoolers? How do you keep your middle school student fueled for studying and activities?