You've likely heard about Instant Pots. I'm obsessed with mine. These handy appliances make cooking faster and easier, without sacrificing any of the taste or quality you get from using traditional methods. Admittedly, when I found out it was a pressure cooker, it brought on some pretty vivid flashbacks. Scenes of me veering away from the stove with a giant steel pot full of cabbage just seconds away from exploding played in my head on a loop. But with new technology and promises of safer pressure cooking- I took the leap. You've seen our Corn & Potato Chowder recipe, and we've got lots more up our sleeves!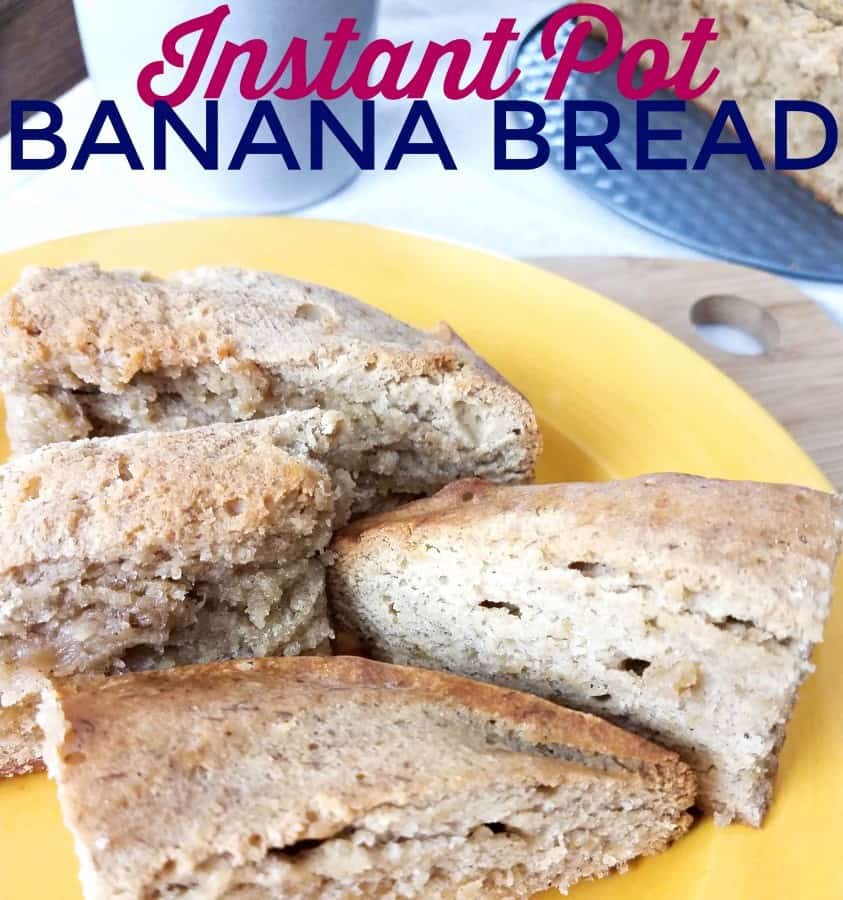 This isn't like that. The Instant Pot cooks an incredible array of foods, including…banana bread? Yes, you can make banana bread in your Instant Pot! One of the things I love about banana bread is how moist and dense it is. It feels hearty. Using an Instant Pot gives it an even more dense consistency than traditional banana bread, making it that much more delicious.
Just like baked banana bread, you will need to use overripe bananas. If your bananas aren't quite as ripe as you need them to be, you can speed up the process using a few different methods. The easiest way to ripen bananas quickly is to simply put them in a brown bag. This method is super easy, but will still take about a day. If you're in a hurry, you can ripen your bananas very quickly in the oven. Place unpeeled bananas on a baking sheet and heat for about 25 minutes at 350. It's a good idea to line your baking sheet with wax paper or foil since the bananas will usually leak a little bit. Also, the peels will be black after baking. This is completely normal!
Another tip is to use a "sling" made of aluminum foil when placing your spring form pan in the Instant Pot. Fold a piece of aluminum foil over by thirds and use this to lower your pan into the Instant Pot. Make sure that the aluminum foil doesn't get in the way of securely closing the lid. When it's time to take the pan out, just pull it up using the aluminum foil.
Thanks to the Instant Pot, you can have freshly made banana bread in about an hour. It will be easier to cut if you let it cool first, but sometimes it's hard to wait. There's not much better than a warm piece of banana bread and a cold glass of milk. Enjoy!
Instant Pot Banana Bread Recipe
Ingredients:
2 cups flour
1 1/2 cups sugar
1 stick of softened butter
3 ripe bananas mashed
2 eggs
2 tsp baking powder
1/2 tsp salt
1 tsp cinnamon
1 tsp nutmeg
6 inch spring form pan greased
Directions:
1) In a large bowl, mix together the eggs, sugar, and butter. Next add the baking powder, salt, cinnamon, and nutmeg.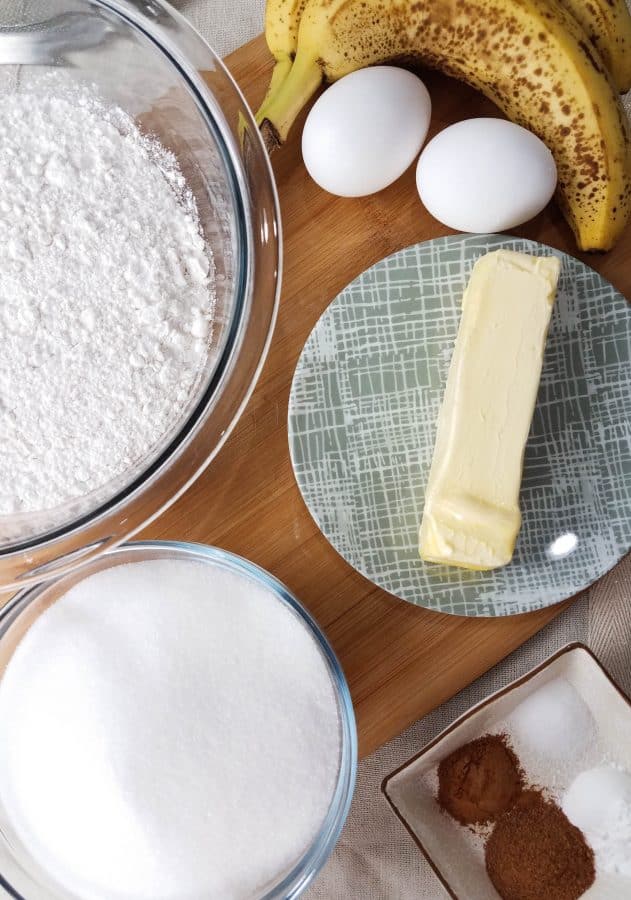 2) Stir in the flour and bananas.
3) Grease your spring form pan and fill with the batter. Cover the top of the pan with a paper towel and aluminum foil. The towel and foil will prevent water from building up on top of the banana bread.
4) Next, place the trivet in the bottom of the Instant Pot and fill with 1 cup of water. Place the pan of banana bread on the sling and carefully use it to lower the pan into the Instant Pot.
5) Lock the lid into place and set the pressure valve to sealing. Using the manual setting cook on high pressure for 55-60 minutes. Let the pressure release naturally. *please note that elevation may affect how your bread cooks
6) To remove the pan, use the sling to lift pan out of the Instant Pot. Remove the outer ring from the spring form pan, and let cool until ready to eat.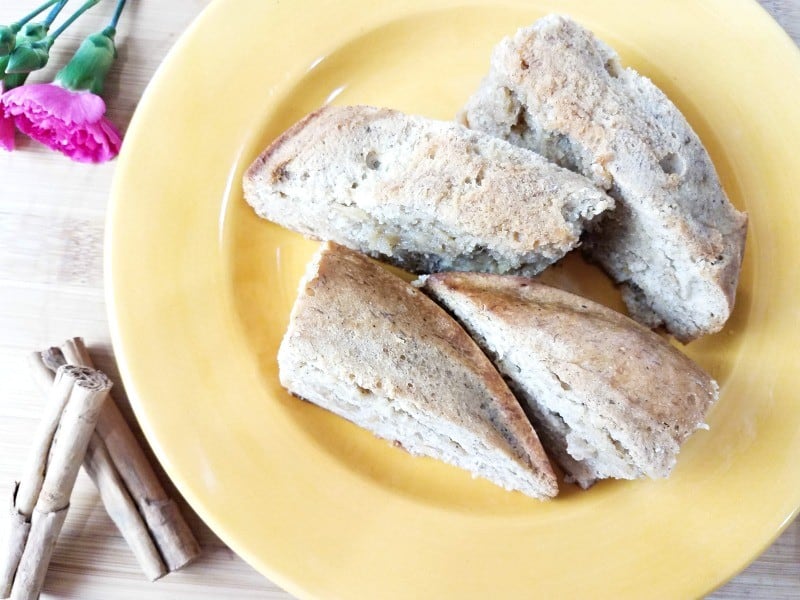 Feeling like you want more sweets? Try our Instant Pot Cheesecake for Two!
[mpprecipe-recipe:2228]