We've been hearing so much about the Instant Pots that we've had to start making some recipes to try at our house. It's as amazing as we've all been hearing. Maybe more amazing. It's perfect for those of us (pretty much all of us here on the This Mama Loves team) who plan all the meals but forget about dinner until after 2 pm…. or those of us who have limited oven space for making large meals!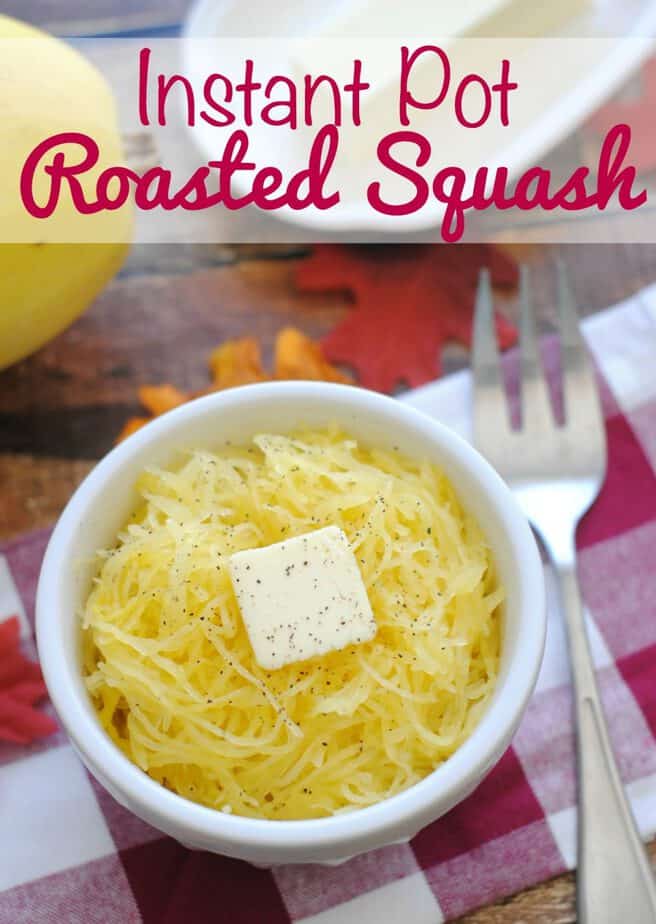 Ingredients
2-3 pound spaghetti squash
1 C. water
1/4 – 1/2 C. butter (optional)
salt & pepper to taste
Directions
Cut the spaghetti squash in half (see photo).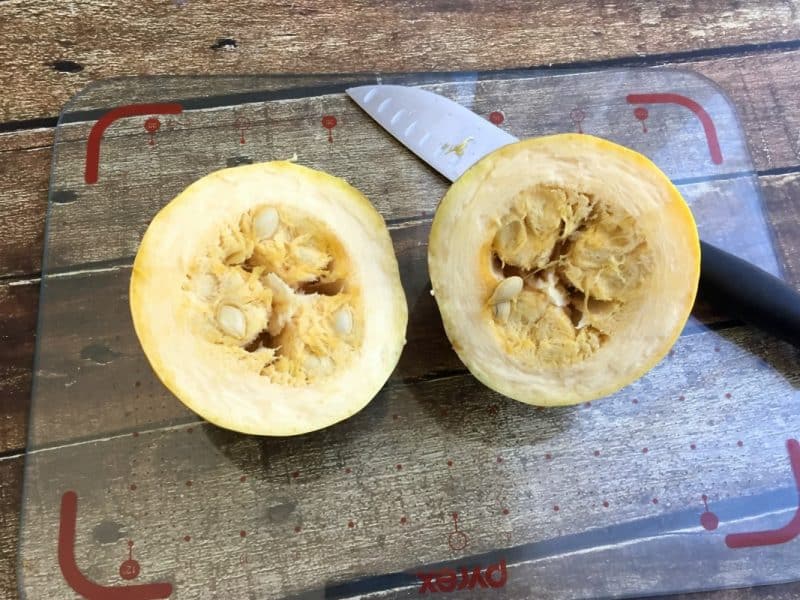 Use a large spoon to remove the seeds.
Pour 1 cup of water in the bottom of the Instant Pot and place the rack in the Instant Pot.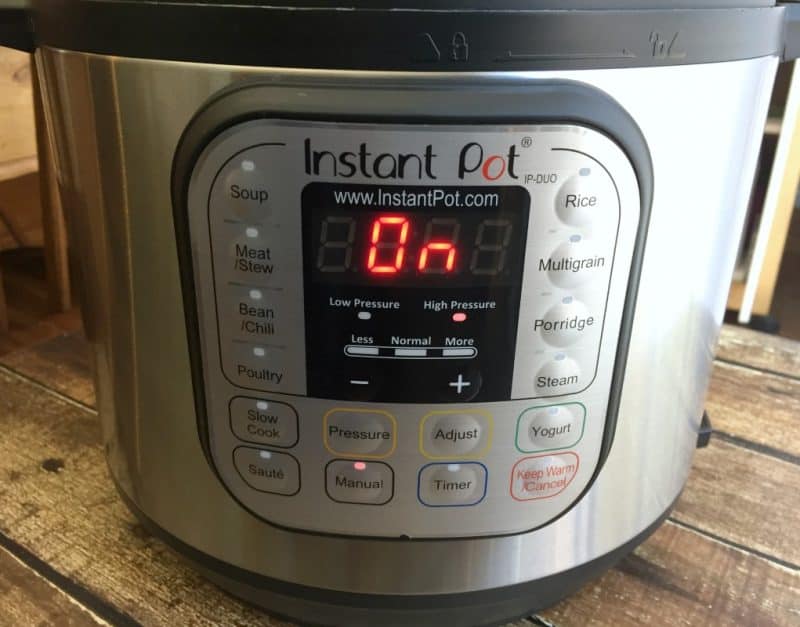 Set the 2 squash halves on the rack and seal the Instant Pot lid.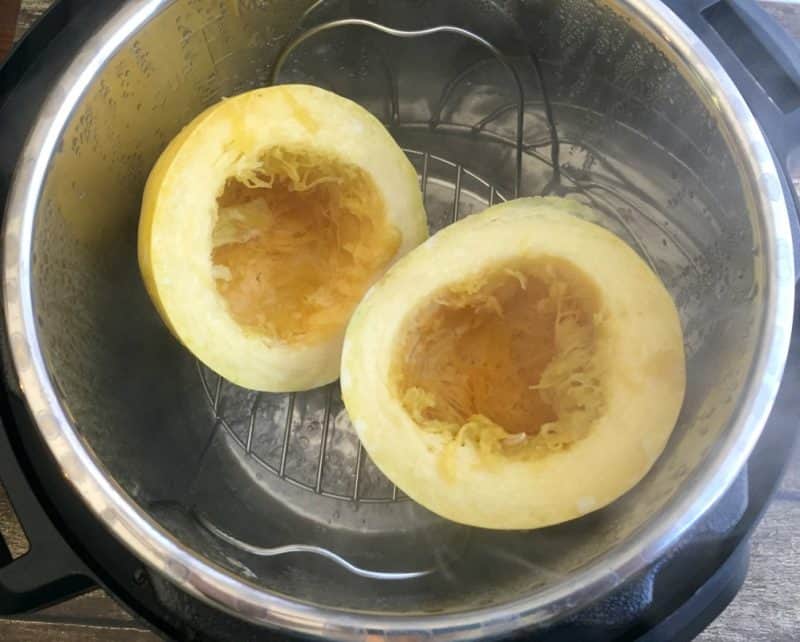 Press the manual button and high pressure.
Set the timer to 7 minutes.
After 7 minutes, allow the Instant Pot to vent.
Carefully remove the lid and remove the squash.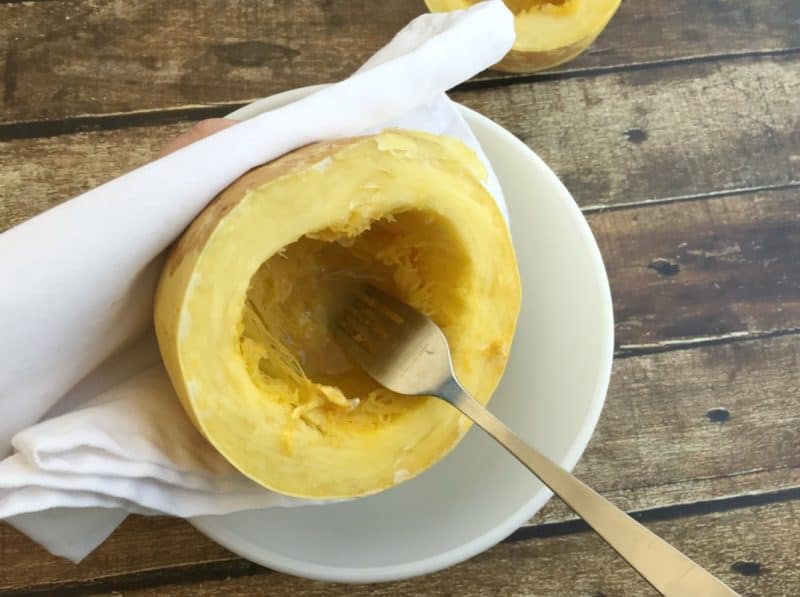 Gently scrape the squash into a large bowl and discard the skin.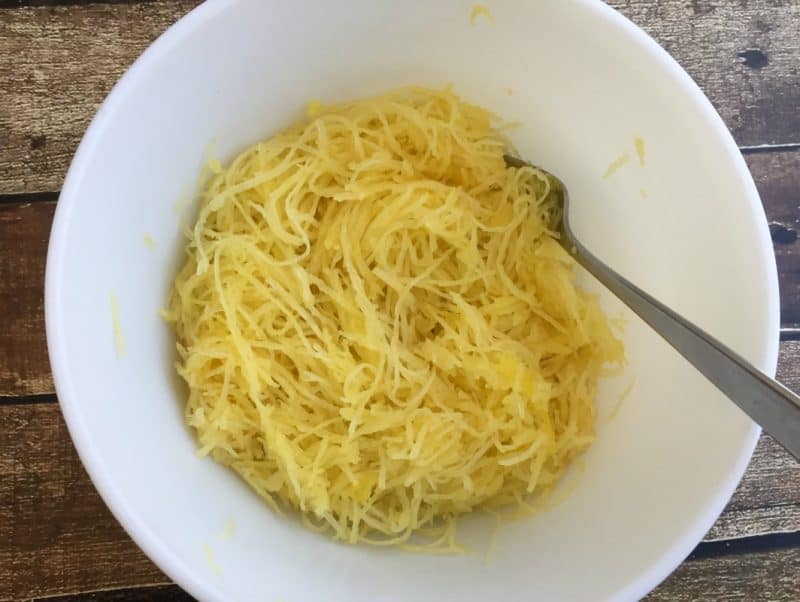 At this point you can add the butter, salt & pepper to taste and serve.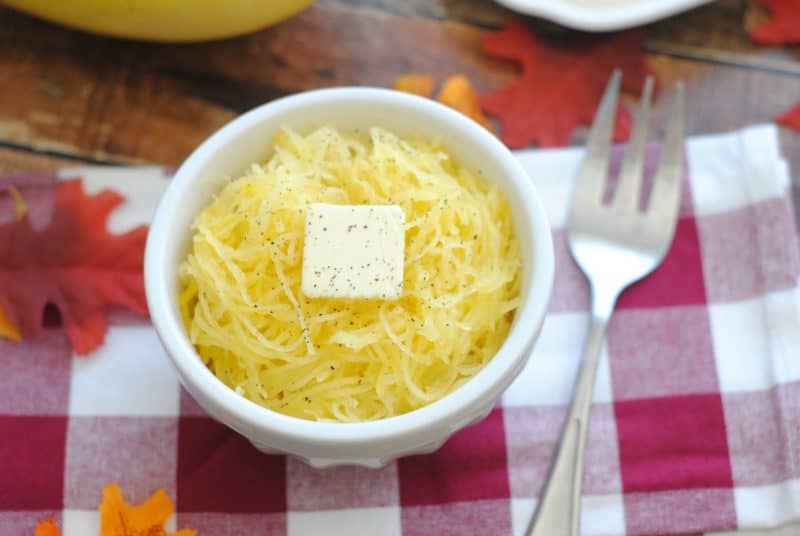 [mpprecipe-recipe:2212]