Pumpkin Cream Cheese Pecan Appetizers
These are really good. I just love that they are easy and different. I suppose you could leave the cream cheese cold and spread on crackers, omitting the oven and serving as a cold appetizer. I'd spread just before serving as the crackers will soften if they were to sit overnight in the fridge with the cream cheese on them. Again- I suppose. I'm delighted with them warm and room temp as well. I don't think there's a not delightful way to enjoy these!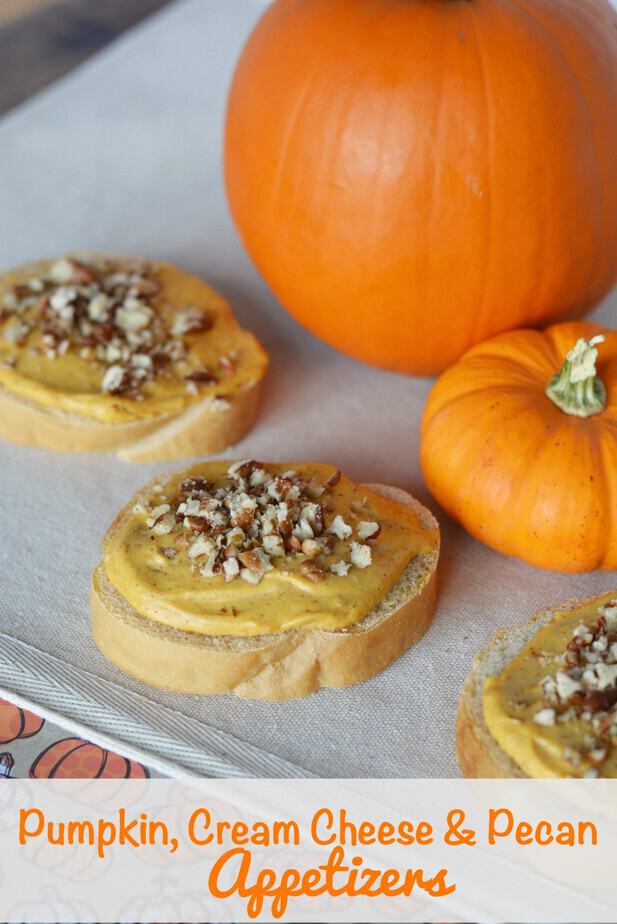 Pumpkin Cream Cheese Pecan Appetizers
Ingredients:
8 ounces cream cheese, softened
1/2 cup pumpkin puree
3 Tablespoons brown sugar, packed
1-1/2 teaspoons pumpkin pie spice
1 teaspoon vanilla
1/2 cup chopped pecans
1 loaf french bread, sliced into 5/8″ pieces
Directions:
Preheat oven to 350 and line a baking sheet with parchment paper. Place sliced bread on parchment paper and set aside.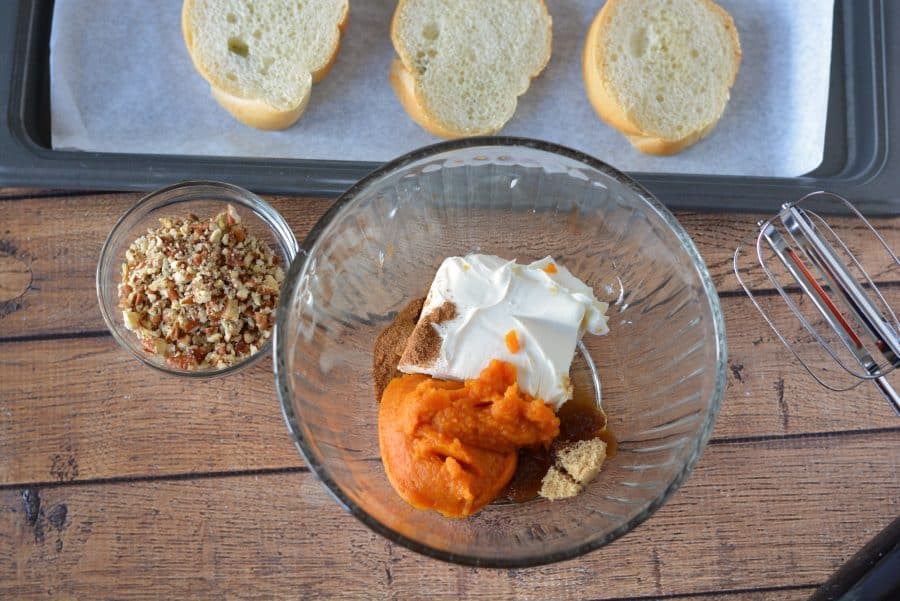 In a bowl, beat cream cheese for about 30 seconds. Add pumpkin puree, sugar, pumpkin pie spice, and vanilla and beat well until smooth.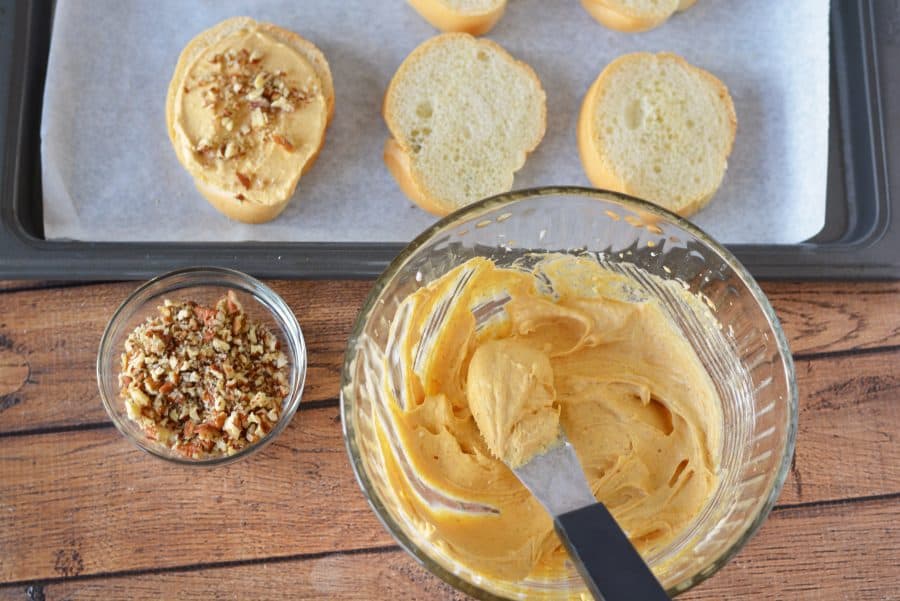 Spread a generous amount onto the bread in the prepared pan. Place into a preheated oven and bake for 5 minutes until heated through. Remove from oven, top with pecans and serve.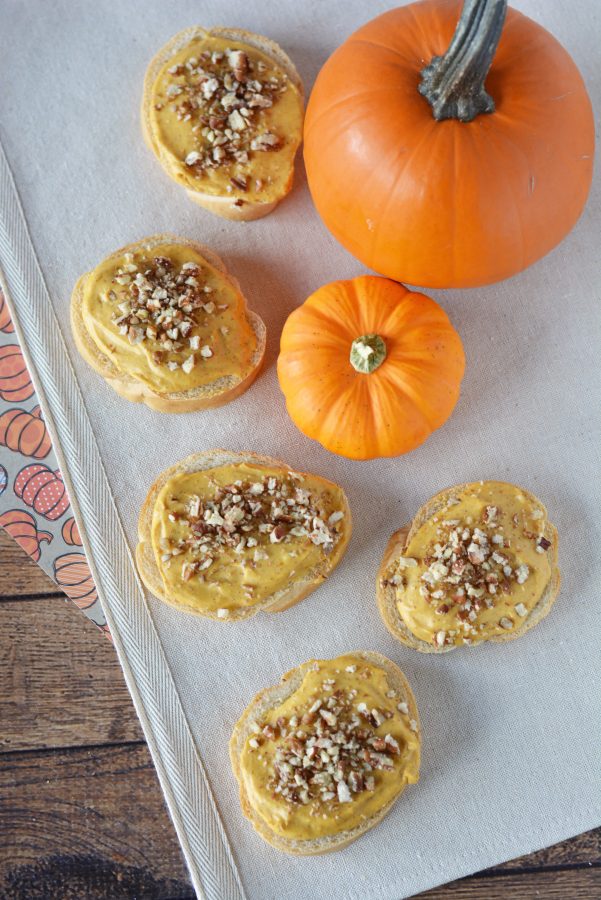 Makes 35-40 appetizers depending on size of your bread.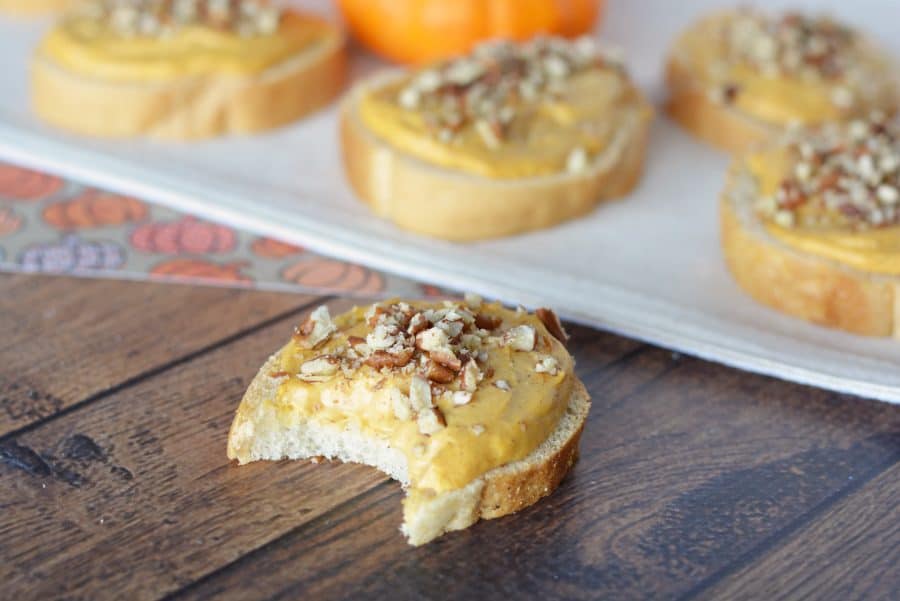 [mpprecipe-recipe:2211]