This Southwest Bean Salad is the perfect side dish for barbecues, pot lucks, picnics, and even Sunday suppers. It has a deliciously light flavor to balance heavier items on the table.  I love it when healthy meets tasty! Pair it with ribs, hot dogs, or even meatloaf for a summer side that packs a punch of flavor without  an insane amount of unhealthy fat and empty calories.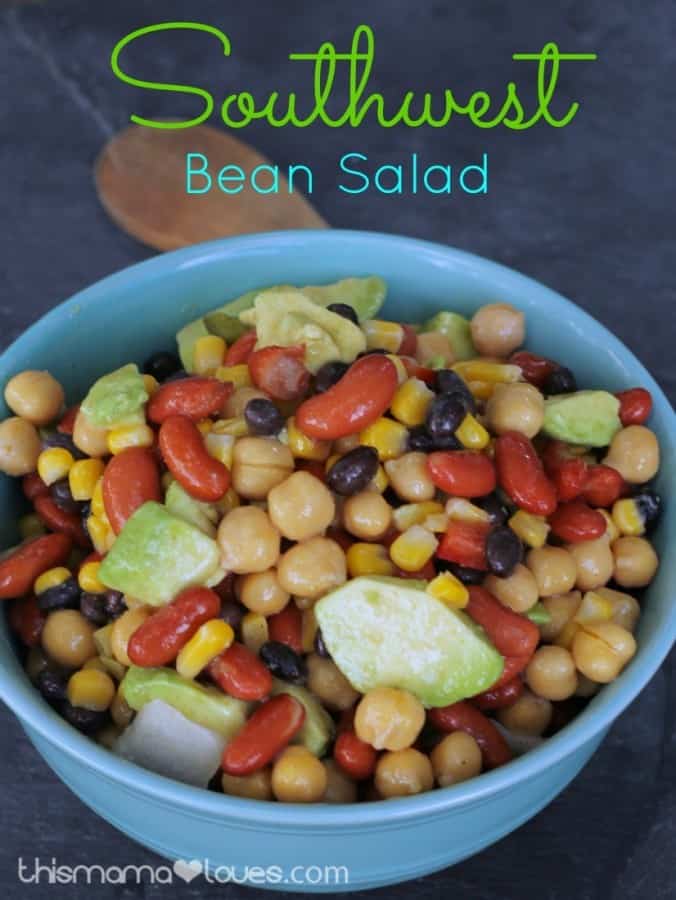 Southwest Bean Salad
[amd-yrecipe-recipe:22]
Canned foods can give you a boost for your healthy diet. Beans have so many nutrients and protein in them, and this salad has 2 of my favorite beans included in the recipe! One of my favorite things about this salad is that you can literally toss it together in under 5 minutes and eat immediately- no cook time needed.  That makes this a great on-the-go or camping recipe in my book- cans travel so well and offer a lot of nutritional bang for your buck, so to speak.
Canned produce is on par nutritionally with fresh and frozen varieties, and in some cases even better (Check out CansGetYouCooking.com for more info)

Studies conducted by researchers at Michigan State University, UC Davis and Oregon State University all concluded that canned foods have similar (or better) nutritional profiles as their fresh or frozen counterparts.

People who frequently eat canned foods may have healthier diets than people who don't.

An analysis of NPD data shows that adults and children who ate 6+ canned food items over two weeks were more likely to meet or exceed their recommended daily allowance for 17 essential nutrients than those who ate 1-2 canned food items over the same two-week period.

Canned foods play a big role in helping registered dietitians help their clients (and themselves) eat healthy, balanced diets.

According to a recent survey, registered dietitians (RDs) rate canned foods as important in helping both themselves (81%) and their clients (89%) to prepare nutritious, convenient and affordable home cooked meals.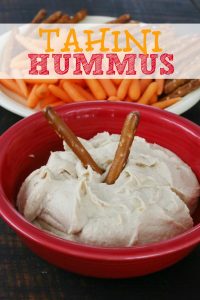 Want more bean love?  Try our Tahini Hummus! Still wondering about why canned?  Check out these 4 reasons to eat canned food.