Southwest Bean Salad: Vegetarian Side Dish
This Southwest Bean Salad is the perfect side dish for barbecues, pot lucks, picnics, and even Sunday suppers. It has a deliciously light flavor to balance heavier items on the table.  I love it when healthy meets tasty! Pair it with ribs, hot dogs, or even meatloaf for a summer side that packs a punch of flavor without  an insane amount of unhealthy fat and empty calories.
This bean salad recipe is brought to you as part of an Ambassador partnership with CansGetYouCooking.com and the MomitForward network.  Opinions are my own.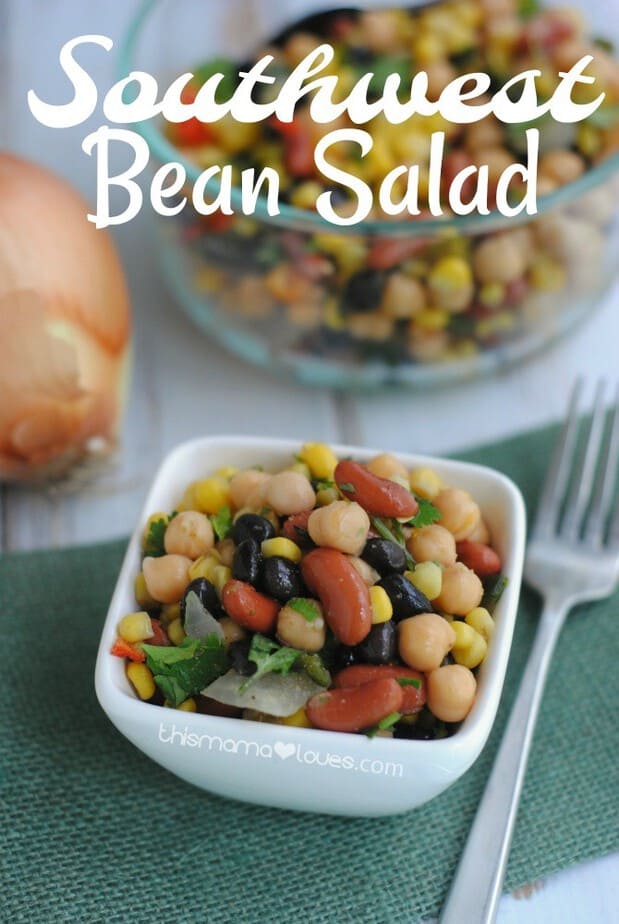 Southwest Bean Salad
Ingredients – 
15.5 oz can garbanzo beans/chickpeas, drained and rinsed
15.5 oz can kidney beans, drained and rinsed
12 oz packge of Bird's Eye Recipe Ready Southwest Blend, thawed
1 avocado, diced (optional)
1/8 C. – 1/4 C. fresh cilantro. chopped
Dressing Ingredients – 
1/4 C. olive oil
1/4 C. red wine vinegar
2 tbs. fresh lime juice
1-2 tbs. sugar
2 tsp. cumin
salt & pepper to taste
Directions
Mix all ingredients together in bowl.  Set aside.
Add all dressing ingredients to a bowl.  Whisk well.
Pour dressing over bean salad, toss to coat beans.
Serve immediately or refrigerate overnight.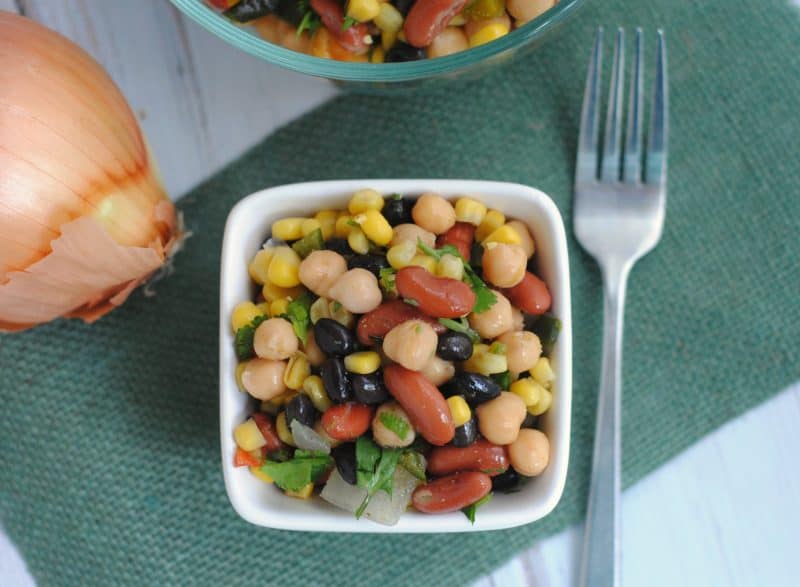 Want more bean love?  Try our Tahini Hummus! Still wondering about why canned?  Check out these 4 reasons to eat canned food.
[mpprecipe-recipe:2250]